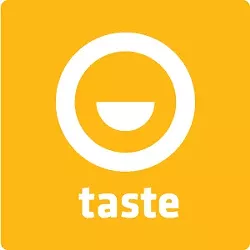 Anita's Kitchen 22651 Woodward Ave.; 248-548-0680; anitaskitchenonline.com; $$: Salads, veggie-intensive appetizers, pita pizzas, kebabs or shawarma, lamb chops, shanks and kibbeh dazzle the palate. The bar serves beer, wine, juice, smoothies and wine and craft brews. In warm weather, a large, covered outdoor dining area allows outside dining.
Blue Nile 545 W. Nine Mile Rd.; 248-547-6699; bluenilemi.com; $$: At this Ethiopian joint, you get to eat with bread, choosing from two all-you-can-eat choices: meats and vegetables for $18.90, or all-veg for $16.90 (kids eat for half price). In a nod to the West, a full bar.
Buffalo Wild Wings 280 W. Nine Mile Rd.; 248-744-4470; buffalowildwings.com; $$: The nation's leading chain sports bar offers its winning formula; see website for dozens of Michigan locations.
Christine's Cuisine 729 E. Nine Mile Rd.; 248-584-3354; $$: A casual, comfortable place to dine, whose menu dances from Eastern European into Italy, America, France, and burritoville. Daily house specials.
Como's 22812 Woodward Ave.; 248-548-5005; comosferndale.com; $$: Though they do serve pizzas and pastas, Como's is best-known as a lively bar scene, particularly on their commodious tent patio, even on a frigid night.
The Emory 22700 Woodward Ave., Ferndale; 248-546-8202; theemory.com; $$: This tasteful spot, a combination of an upscale bar and a relaxed eatery, offers a menu of crowd-pleasing delights.
The Fly Trap 22950 Woodward Ave.; 248-399-5150; theflytrapferndale.com; $: You can get a burger and fries, or bacon and eggs, but after that the menu goes in all sorts of interesting directions. Closed Mondays.
Howe's Bayou 22848 Woodward Ave.; 248-691-7145; howesbayouferndale.net; $$: Cajun and Creole food pleases those seeking a bit of Nawlins living. Full bar. Great sweet potato fries and bread pudding.
Imperial 22828 Woodward Ave.; 248-850-8060; facebook.com/imperialwoodward; $: Taking over the former Post Bar locale, the Woodward Imperial concept offers inexpensive fare that fills a niche sorely lacking in Ferndale. The Sonoran hot dog is possibly the first of its kind in the area (when it comes to things wrapped in bacon, word tends to get around).
Inyo Restaurant & Lounge 22871 Woodward Ave.; 248-543-9500; inyorestaurant.com; $$$: Wide-ranging menu, striking presentations, pleasing texture contrasts within a dish and excellent sushi and specialty cocktails.
John D Bistro 22726 Woodward Ave; 248-398-4070; johndbistro.com; $$$: Club Bart was a big setting to fill, and John D Bistro has lived up to the challenge so far. Eclectic fare including the likes of "chicken lollipops" and duck confit.
Local Kitchen & Bar 344 W. 9 Mile Rd.; 248-291-5650; localkitchenandbar.com; $$: Local may seem serious about comfort food — Southern-inspired plates, burgers, mac 'n' cheese, and so on. The $24 pig platter will satisfy any serious hedonist.
Maria's Front Room 215 W. Nine Mile Rd.; 248-542-7379; mariasfrontroom.com; $$: Old-line Italian classics and some new lighter fare. Full liquor license.
MiChigo Pizza 255 W. Nine Mile Rd.; 248-439-6195; michigopizza.com; $$: It's true Chicago-style deep-dish they're after (hence the mild pun nested in the name).
One-Eyed Betty's Beer Bar and Kitchen 175 W. Troy St.; 248-808-6633; $: Ferndale was clearly craving a craft beer bar, as the response to Betty's has been nothing but positive. Try their gargantuan burger gilded with garlic aioli, cheddar and lots of appelewood smoked bacon. Kitchen open until 1:30 a.m. Breakfast offered on weekends.
Red Hook Coffee Shop 220 W. Nine Mile Rd.; 248-398-8018; theredhookdetroit.com; $: It's a cozy neighborhood coffee shop serving made-from-scratch delights from the Pinwheel Bakery in the back.
Sakana Sushi Lounge 22914 Woodward Ave.; 248-336-2555; sakanasushilounge.com; $$$: Upscale sushi lounge, lush electro-acoustic lounge and raw fish artfully prepared. Good sake selection.
Star of India 180 W. Nine Mile Rd.; 248-546-5996; $: Classic Indian menu includes two variations on korma, a creamy, yogurt-based sauce with a mild blend of spices punctuated by yellow raisins and slivers of almonds.
Toast 23144 Woodward Ave.; 248-398-0444; eatattoast.com; $: Beautiful to look at. Weekday egg-fests include some pretty fancy fixings along with more regular fare, but it gets more lavish on the weekend (think wild mushroom or French omelets and challah French toast).
Torino Espresso + Bar 201 E. Nine Mile Rd.; 248-247-1370; torinoespressobar.com; $$: Friendly, casual restaurant is a trendy lunch stop and a vibrant nightspot. They make their own pineapple- and jalapeño-infused tequila, delicious on its own and dangerous in their oversized margarita.
Treat Dreams 22965 Woodward Ave., Ferndale; 248-544-3440; treatdreams.com; $: Who knew that purple yam, potato chips, jalapeño peppers and chicken are all legitimate ice cream ingredients?
Woodward Avenue Brewers 22646 Woodward Ave.; 248-546-3696; thewabsite.com; $: Dubbed, "a neighborhood bar with lots of style," the top floor has huge windows overlooking Woodward Avenue. Downstairs has a sidewalk café and lounge with a view of the brewhouse.
See any errors? Let us know! Email [email protected]
$=$5-$10; $$=$10-$25; $$$=$25-$50; $$$$=$50+