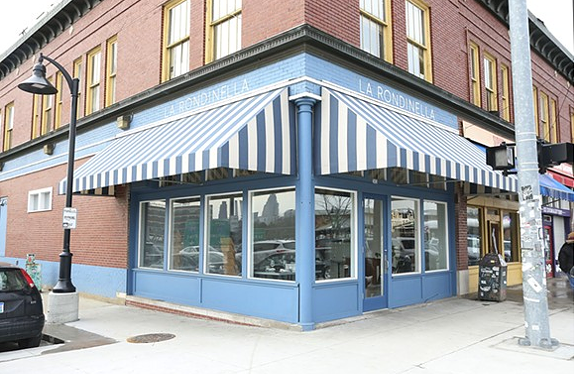 It was a giant bummer to see La Rondinella
close so quickly
, but it's equally exciting to see an expanded Supino Pizzeria with new menu items take over that space.
On Tuesday, thin-crust pizza master/Supino owner Dave Mancini announced
via Facebook
that the business will reopen on Wednesday with an expanded Supino menu (or trimmed Rondinella menu) that will include more appetizers, new salads, meatballs, pastas, and a bar that emphasizes wine.
The spaces will generally feel the same - the former Rondinella will host dine-in guests and the Supino room continues to be utilized for carryout.
Mancini
told Crain's
that the move is "a risk, but overall it'll allow me to tighten up the business."