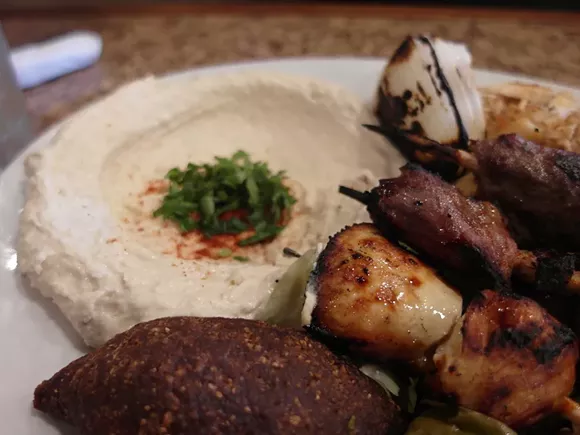 Al Ameer has long been considered one of the most treasured restaurants around to locals.
That's beginning to change though as the small chain has been racking up national recognition this year.
Back in February, the James Beard Foundation honored Al Ameer with an "America's Classic" award and called it "a bedrock institution in Dearborn, Michigan, and one of the nation's most welcoming introductions to the pleasures of Lebanese cuisine."
Now, Eater's venerable critic Bill Addison adds Al Ameer to the site's
National Eater 38 list
of best restaurants in the country. Specifically, Al Ameer was recognized as one of 17 "newcomers" to the compilation.
Not to be mistaken for a new restaurant, the freshman class is a mix of both new eateries and longtime establishments that are of particular relevance at the moment (Al Ameer opened its doors in 1989, not exactly a newbie).
Of Al Ameer, Addison says the place "shines as an example of hospitality and superb cooking. They also run a butcher shop, an advantage that shows in the freshness of their peerless stuffed lamb."
We can't disagree with the critic's assessment and say the kudos all around are long overdue for this institution in Lebanese dining.
See also:
Al Ameer restaurant honored with James Beard America's Classic Award