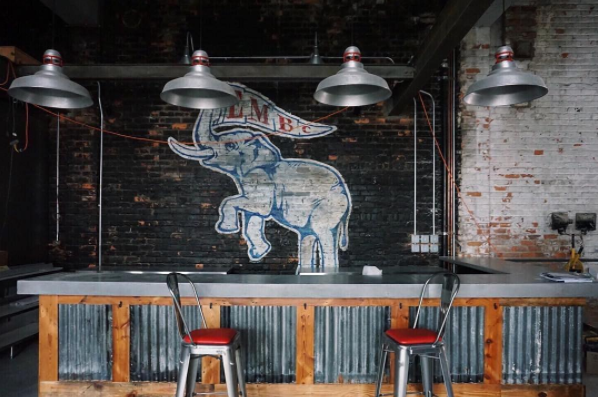 While we've been counting down the days until the Eastern Market Brewing Company officially opens up their doors (Friday, October 20 in case you were wondering) we got news that the brewery is going to allow your four-legged best friend to join you for a beer.
MLive
reports that the brewery will be a pet-friendly establishment, which is a blessing for dog owners everywhere.
The brewery won't have a kitchen on site, but the Elephant Shack food truck will be parked outside serving food that you can bring in the bar. The owners even suggest grabbing a slice of pizza from Supino's and eating it inside the brewery.
Another exciting feature to this space are the plans to expand the brewery with a second level and a rooftop patio. The rooftop overlooks parts of downtown and should be ready to go by summer of 2019. Needless to say we'll be counting down the days till that opens as well.
With 20 taps on deck that can easily rotate whatever brewery is experimenting with, this new brewery seems like it will fit in perfectly with the hustle and bustle of Eastern Market.