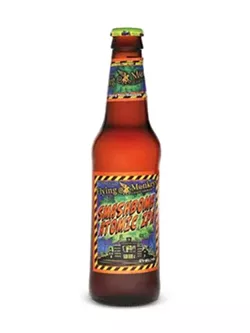 Flying Monkeys
Smashbox Atomic IPA | 6%
Smashbox is characterized by a heavy hop flavor that left us wondering about this beer's recipe. Turns out the folks at Flying Monkeys did a little bit of experimenting with this IPA, adding hops at every possible turn during the brewing process. That explains its hop-forward nature and that hop-heavy taste. It pours a golden amber color with little head and scant lacing, and its mouthfeel is fairly crisp with a malty aftertaste. Hopheads will enjoy this brew for its straightforward flavor.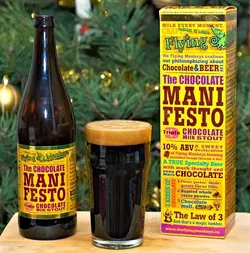 Flying Monkeys
The Chocolate Manifesto | 10% ABV
Chocolate Manifesto pours a thick, dark brown with a small, lighter head. There are heavy aromas of Hershey's chocolate syrup, and that scent translates almost directly to this beer's flavor. It boasts forest garden, shade-grown cacao nibs, roasted whole cacao powder, and chocolate malt, which results in a heavily chocolate flavor. It's a great beer for those who are easing into the world of malt brews and who also enjoy something very sweet. While one might not be able to finish the entire bottle, it proves a great dessert beer to enjoy at the end of a shared meal. At 10 % ABV, you might even feel something after just a small snifter.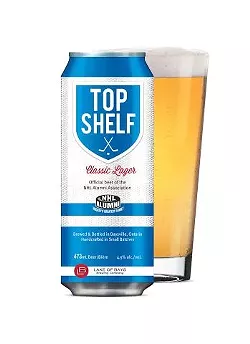 Lake of Bays Brewing Company
Top Shelf | 4.5% ABV
The official beer of the NHL Alumni Association, Top Shelf is a requisite Professional Sports Game Light Beer, and ain't a thing wrong with that. At just 4.5 percent ABV, it's easy to down a few of these (may we suggest a shotgun or two?) without feeling the need to pants the mascot. While you'll probably be drinking this in a can, using a glass proves it pours a medium golden yellow with a small white head that dissipates quickly. It's a little on the sweeter side, and the Canadian malts its brewed with are present in the flavor.