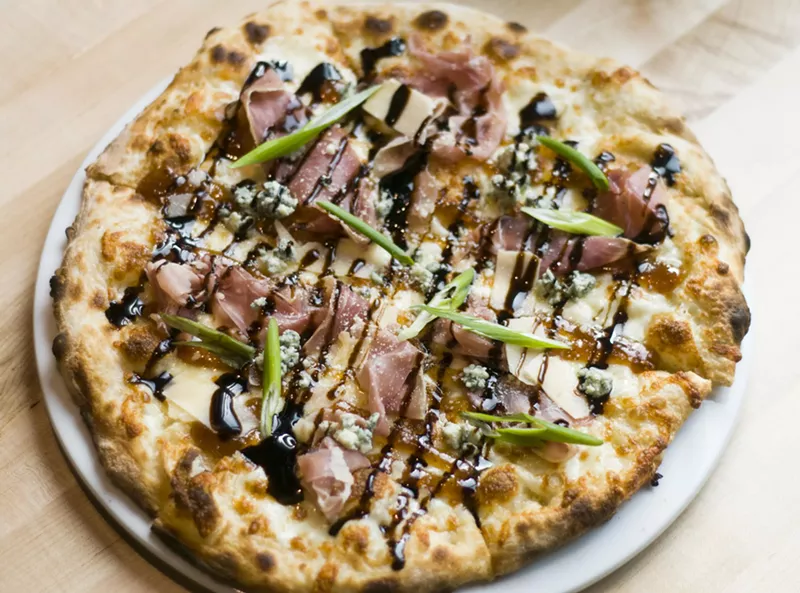 You can now get Mootz Pizzeria and Bar delivered to your home or business.
The authentic New York pizzeria decided to offer bicycle service within a 1-mile radius of their 1230 Library St. location. The restaurant now also accepts cash, major credit cards, and Apple Pay for dine-in and carry-out orders.
"Since opening earlier this year, the demand for delivery has steadily increased," Tony Sacco, operating partner for Mootz Pizzeria and Bar, said in a release. "Our new bicycle delivery service, along with the ability to now accept cash, will allow us to expand our customer base and reach, and introduce the great flavors of Mootz Pizzeria and Bar to more and more Detroiters who live and work in the city."
For delivery, orders must be a minimum of $15, excluding tax and a delivery charge of $4. Orders should be placed online at mootzpizzeria.com with a major credit card. Delivery is available Sunday through Thursday from 11 a.m. to 10 p.m., and Friday and Saturday from 11 a.m. to midnight.
Menu items at Mootz include signature pies like Uptown and The Bronx, Beast of Burden, Juliet, and entrees such as the Baked Ravioli and Nonna's Meatballs. There is also a by-the-slice counter called Side Hustle.
So many restaurants, so little time. Find out the latest Detroit dining news with our weekly food newsletter delivered every Friday morning.