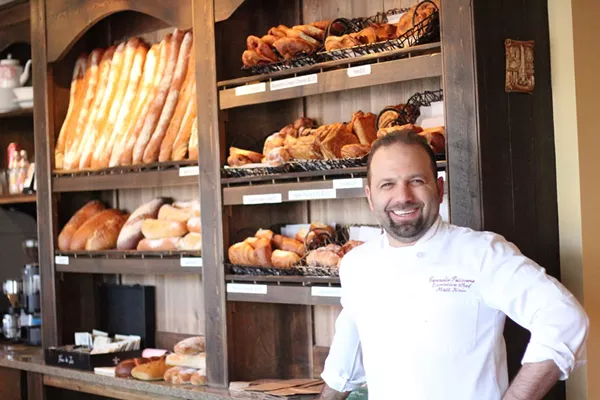 Are you ready to die and go to chocolate-filled croissant heaven? Good, because we have fantastic news for you.
Birmingham's delicious Cannelle Patisserie is opening up a second location in downtown Detroit's Capitol Park which means there will be more of their incredible baked goods floating around metro Detroit.
Chef Matt Knio has been at the helm of baking these scrumptious pastries for over a decade with his Birmingham shop Cannelle Patisserie. He also works out of his Hamtramck bakery Golden Wheat Bakery where they bake breads and such for restaurants all throughout metro Detroit.
Knio made the announcement on his Instagram on Tuesday teasing, "Coming soon to Detroit."
Eater
reports that the site for the new bakery is a Bedrock owned building Capitol Park that is located near Urban Bean Co. and the soon-to-be-opened burger joint Loverboy.