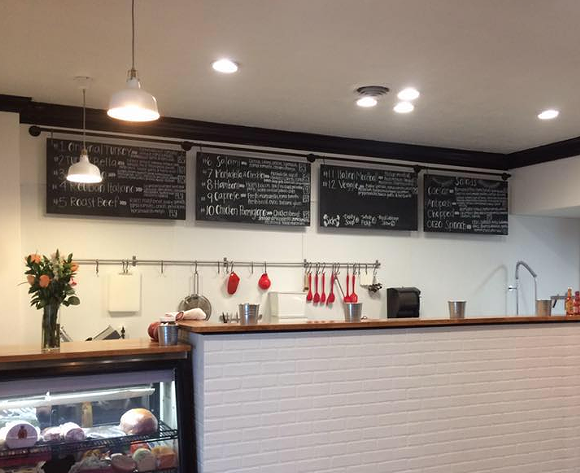 With the loss of Corktown's Rubbed in the space now occupied by Ima, greater downtown Detroit found itself down a salami, capicola, and mortadella dealer.
Good news: La Pecora Nera (The Black Sheep), a small deli at 1514 Washington Blvd., rectified the situation when it opened this week.
The menu is fairly simple with Italian-inspired items like The Mortadella and Cheddar, a sandwich served with tomato; garlic and herb aioli; and house mustard. The Italiano could be another easy lunchtime winner - genoa salami, spicy capicola, ham, mortadella, turkey breast, provolone, tomato, onion, and house Italian dressing.
The sides and salads are what one would expect at a deli, and the menu includes gelatos and a selection of teas and coffees.
Eater
reports
that David Ayyash of Chickpea in the D fame and Zach Kostegian opened the shop.