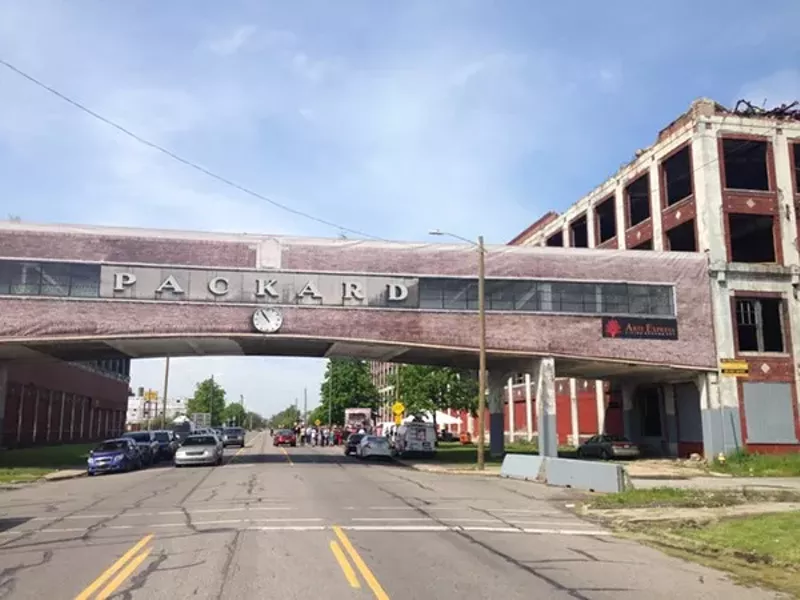 An ambitious multimillion dollar redevelopment of Detroit's historic Packard Plant began last May and it appears more developments have arisen since the groundbreaking.
MLive
reports that Arte Express, the company that purchased the sprawling, 106-year-old building in 2013, has announced plans to open a restaurant and brewery inside the former automotive plant, but few other details are available.
Construction on the concept won't even begin until spring 2018, and Detroiters likely won't see an opening until 2019.
The company plans to work with local restaurants in order to make the project happen, according to
MLive
, and the concept will include an indoor and outdoor seating area.
Arte Express is headed up by Peruvian developer Fernando Palazuelo, who bought the 3,500,000-square-foot site for $405,000 at a tax foreclosure auction nearly four years ago. According to Palazuelo's firm Arte Express, the entire rehab project could cost $350 million and take up to 15 years.