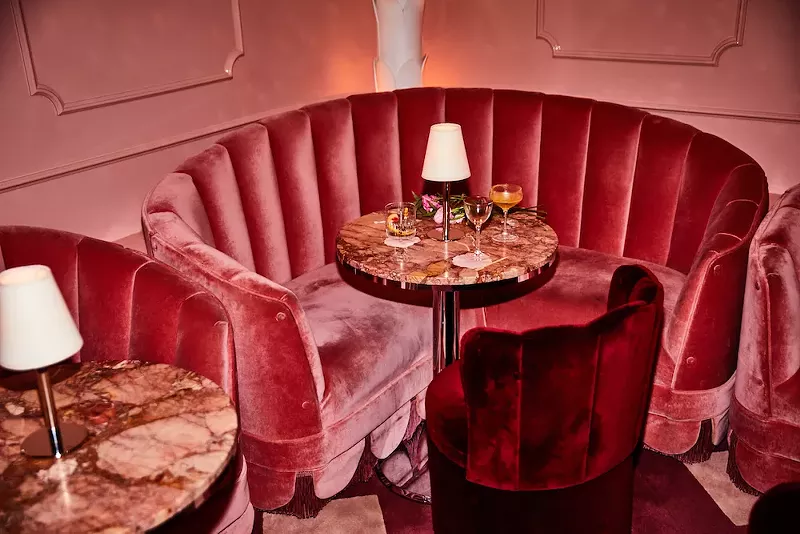 Step behind the plush curtain in the lobby of the Siren Hotel, and you'll find the "most beautifully designed" bar in Michigan.
Candy Bar, which is covered from floor to ceiling in a millennial pink hue, received
the distinguishment by Architectural Digest
on Tuesday. The cocktail lounge recalls Detroit's jazz era with an intergenerational twist. Apart from the pink plush booths and rosy marble tables, there's a beautiful 1970s Parisian disco ball from the notable Les Bains nightclub which makes the walls come alive with glittering spotlights. The focal point of the cozy bar, however, is the blown glass chandelier which fills the room with a gentle rose gold glow.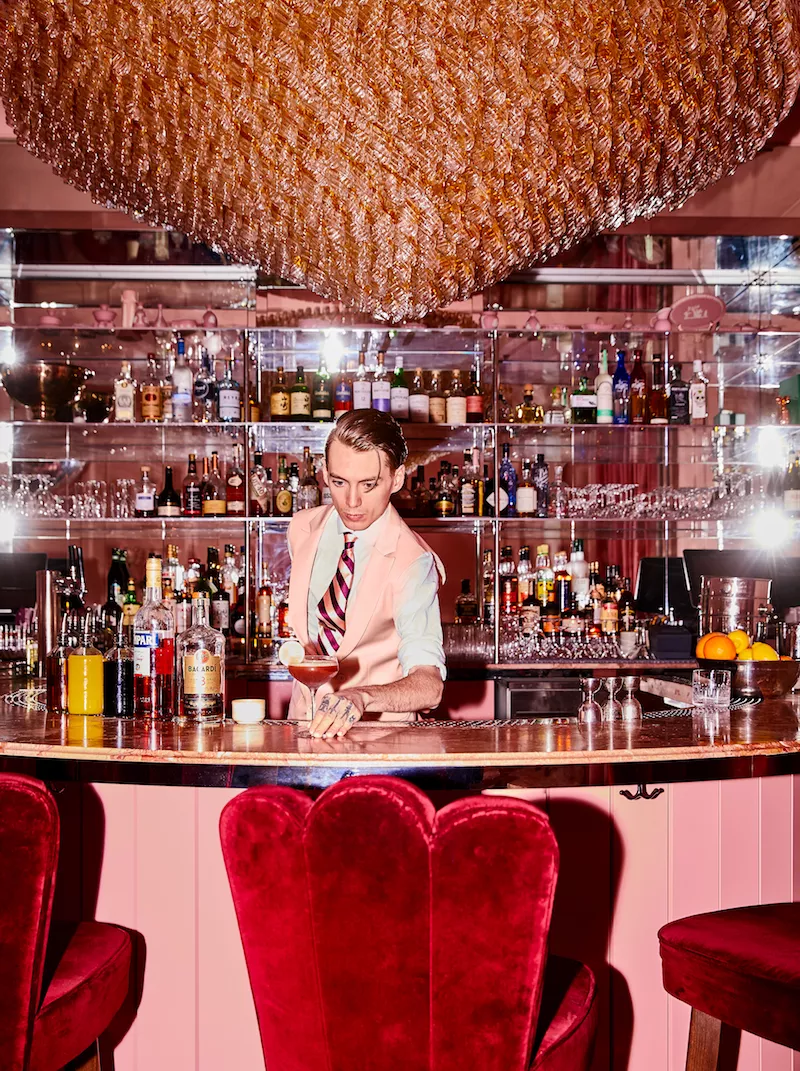 With a frequently updated cocktail menu which includes highly inspired drinks like the bubblegum-flavored Bubble Rum, Candy Bar is one of Detroit's must-see destinations for an intimate evening out on the town.
Candy Bar quietly opened in April 2018 within
the Siren Hotel
in Detroit's Wurlitzer Building. The interior was designed by ASH NYC and allows seating for 30 on a first-come, first-served basis.
Candy Bar
is located at 1509 Broadway St. in Detroit and is open daily from 4 p.m. to 2 a.m.
So many restaurants, so little time. Sign up for our weekly food newsletter delivered every Friday morning for the latest Detroit dining news.