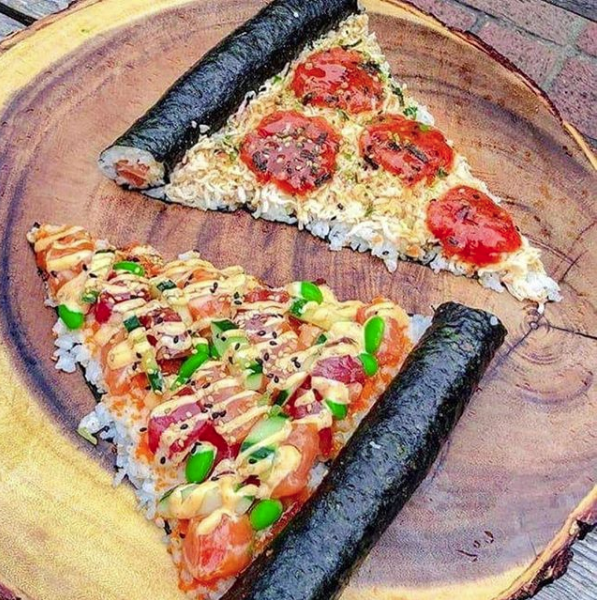 If you're someone who likes to obsessively Instagram your food, then boy, do we have good news for you.
Behold, sushi pizza. Yes, it's a thing, and yes, it's something that will soon be coming to a stomach near you. Poke Burri, a national chain that, as the name suggests, serves poke, also specializes in oddly shaped forms of sushi. It doesn't stop just at sushi pizza, people: We're talking sushi burritos, sushi doughnuts, and even sushi corn dogs.
Eater
, Poke Burri has signed on with a
franchisee
and is currently seeking a restaurant location in Detroit-proper. Poke Burri has even gone so far as to start a '
pokeburridetroit
' Instagram account, so it's obvi official.
Other metro Detroit sushi restaurants in the same vein include sushi burritos from
Yuzu Sushi Co.
, which opened in Royal Oak in 2016, and sushi doughnuts from
the soon-to-open Blu Bar Sushi
in Beverly Hills.
So many restaurants, so little time. Sign up for our weekly food newsletter delivered every Friday morning for the latest Detroit dining news.