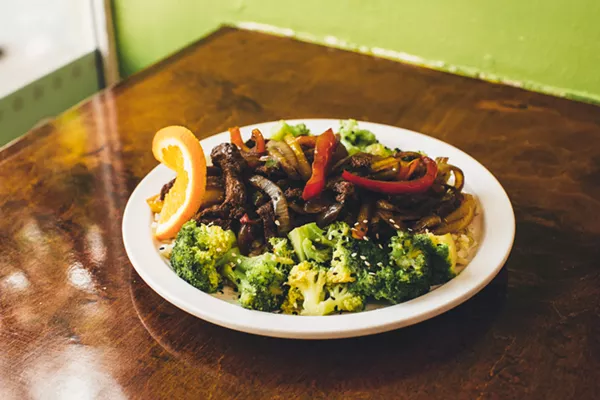 Detroit Vegan Soul's new Grandmont-Rosedale location at 19614 Grand River Ave. in Detroit opens on Saturday.
The 1,200-square-foot restaurant will seat 36 customers and its menu will include many of the same items as the original West Village shop.
The first 32 guests to arrive on Saturday will receive a ticket to dine-in when the doors open to the public at 1 p.m. After that, guests will be put on a wait list and are encouraged to visit neighboring shops and enjoy a deejay while waiting.
The full menu and carryout won't be available on Saturday. Instead DVS will offer a selection of three starters, three sandwiches, and three main courses.
On August 15, the shop will start regular business hours of noon to 8 p.m. Tuesday through Saturday. Carryout service will be available.
The project was partly funded with a $60,000 Motor City Match grant, and the shop will staff 20 to 25 employees.