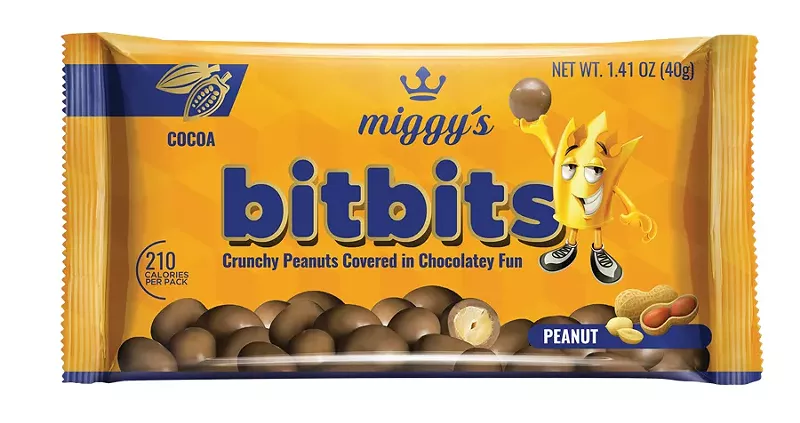 At a press event at Comerica Park this afternoon, the Detroit Tigers organization and baseball icon Miguel Cabrera announced the launch of a new candy called Bitbits produced by Cabrera-owned Miggy Foods.
"This great project is the result of the hard work and dedication of many people. I am very excited for my family, business partners, and colleagues seeing Miggy Foods come to life, especially launching here in Detroit. This dream is for everyone," the first baseman said in a press release sent to
MT
.
Made with a base of crispy rice and covered in creamy milk chocolate, strawberry cheesecake, or white chocolate, Bitbits are promised to be composed of natural ingredients and fresh products. Miggy Foods chairman Daniel Satine promised the candy will have "a huge impact in the hearts of American consumers."
A multi-year agreement between the Tigers and Miggy Foods will see "signage displayed on the outfield wall, on the walls of both team dugouts, and on the LED ribbon boards at Comerica Park."
Bitbits will be sold nationwide starting in Michigan, then Florida, Texas, New York, and other locations. A 1.41 ounce bag will be available for $1.09. Larger sizes will also be available.