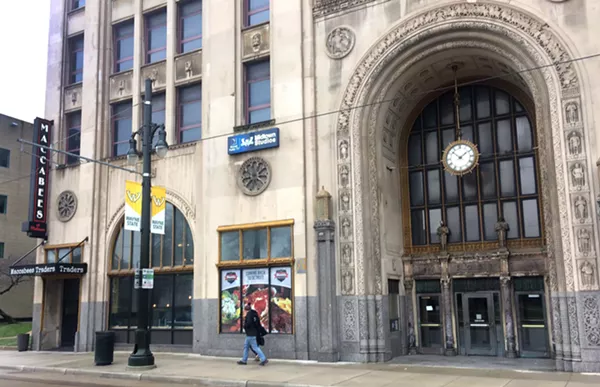 Shield's Pizza is opening a new location in the former Maccabees Traders' location across the street from the Detroit Institute of the Arts in Midtown.
Co-owner Paul Andoni confirmed to the plans to
Metro Times
.
Shield's made its name on Detroit-style deep dish pies, and also serves a range of pastas, salads, ribs, and other dishes. Andoni says the menu will look more like that at Shield's recently-renovated Troy location than its Southfield and Macomb restaurants. The former offers more appetizers, calzones, and entrees like a bistro steak and Sriracha bourbon salmon.
Andoni says renovations are underway at the new restaurant, which is in the Wayne State University-owned Maccabees Building at 5057 Woodward Ave. It'll likely open in early January.
Andoni and his brother and co-owner, Peter Andoni, are working with designer Ron and Roman Associates, which recently did the Shield's Troy store's renovation. Paul Andoni says to expect some similar elements as in the Troy location, but the 185-seat restaurant with a full bar will also be tailored to fit the historic building.
The location will offer pick up and dine in service, as well as catering and brunch service.
Andoni says Shield's — which first opened as a bar in Detroit at Davison and Shields streets in 1937, then later started serving deep dish pizza — has been trying to return to the city for several years. A franchised location nearly opened a few years ago in downtown Detroit's Kales Building. The restaurant was about 70-percent finished when a disagreement between the franchisee and landlord derailed the plans, Andoni says.
"Ever since then we looked for an opportunity to return to Detroit, and this location and opportunity was presented by a friend," he says. "We're proud to be a part of what's taking place in the culinary scene in Detroit."
The Maccabees location will operate under a licensing agreement with restauranteur Norm Mourad. Maccabees Traders abruptly closed in June, at which time its owner said he didn't think Midtown could yet "sustain all of these things everybody is trying to do."
Shield's isn't the only Detroit-style pizzeria planning a Detroit location. Buddy's Pizza
recently announced
it's opening a restaurant in downtown's Madison Building.
Stay tuned for updates on Shield's grand opening.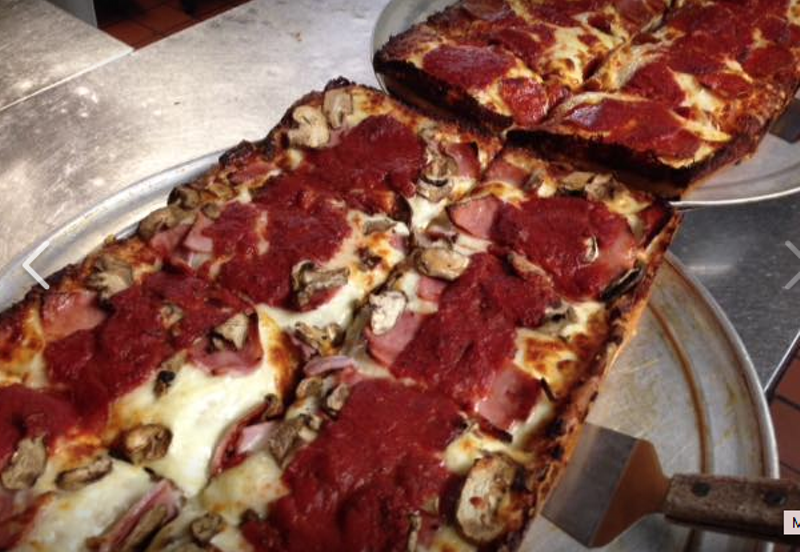 So many restaurants, so little time. Find out the latest Detroit dining news with our weekly food newsletter delivered every Friday morning.