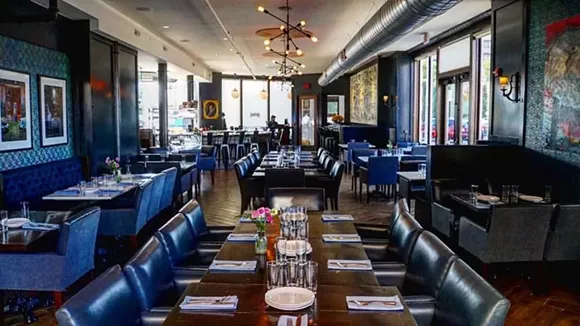 It wasn't entirely clear whether there would be another Detroit Restaurant Week.
But return it has. Organizers announced this week that come Feb. 3-12, the dining series will reemerge after both the spring and fall editions had been postponed for 2016.
We reported back in September that the future of the 10-day-long culinary celebration was in question, forcing event backers to take a step back to consider new ideas and structure.
The full list of participating restaurants have not been released and there's no word yet on how many eateries will be involved, but organizers say to expect to see a mix of newer dining establishments like Republic Tavern and longtime standbys like The Rattlesnake Club.
We noted previously that a lot has changed since the introduction of the first restaurant week in 2009. The food and drink scene in the city was much smaller and folks didn't turn to Detroit with as much frequency for entertainment.
These days, a number of the new establishments have become destinations in their own right and similar events, popups, and non-traditional food venues have since emerged, making for a far more competitive scene.
Last fall, several restaurants that had been long participants of the event organized their own spinoff promotion, dubbed Motor City Restaurant Week. It's not clear whether those eateries, including stalwarts like Traffic Jam & Snug, The Whitney, and Cliff Bells, will be involved in next month's series (which is organized by Paxahau).
See also:
With future of Detroit Restaurant Week uncertain, a new spinoff emerges this month
See also:
Detroit Restaurant Week lineup announced today (2015)