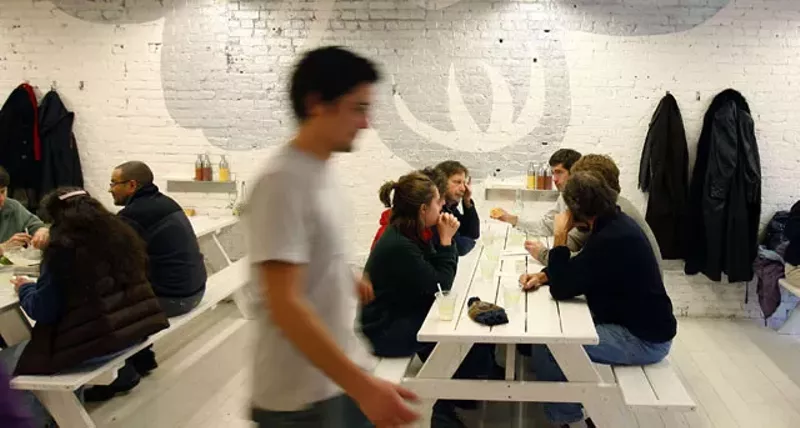 As
previously reported
, Ann Arbor's popular Cuban-inspired Frita Batidos will expand to Detroit. We now know exactly where.
According to a press release issued today, the restaurant will be located at the Columbia Street promenade between the Fox Theatre and Little Caesars headquarters. The 2,400-square-feet restaurant will be part of Olympia's "District Detroit" developments around Little Caesars Arena.
"I've been exploring Detroit locations for a long while and there is no better fit than the District Detroit," Frita Batidos owner and chef Eve Aronoff says in the release. "It offers the opportunity for us to be in the heart of downtown with all of the vibrancy and cultural diversity that brings as well as being in the very center of the sports and entertainment district."
Previously, Aronoff told us the menu will be similar to the Cuban-inspired street food found at the Ann Arbor location. The Detroit location will also include a Latin market that will feature items like nuts, coffee, olives, and more, in addition to seasonal dishes.
Construction is expected to begin soon.
So many restaurants, so little time. Sign up for our weekly food newsletter delivered every Friday morning for the latest Detroit dining news.