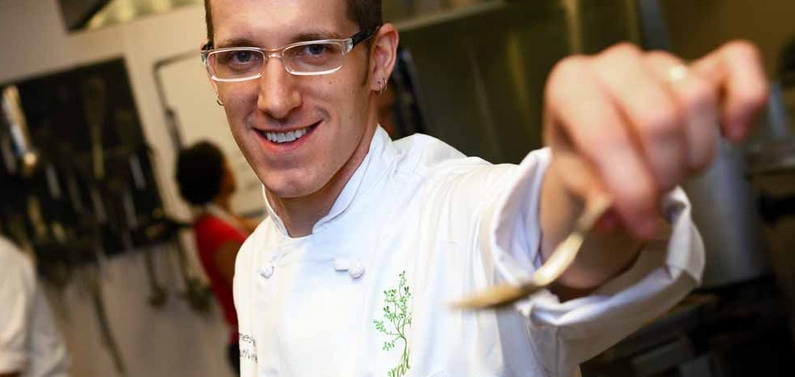 Luck of the Irish — O'Meara's Irish Restaurant has more than St. Patrick's Day to celebrate. The Irish bar and restaurant is marking 20 years in business this year with a 10-month-long celebration of which this weekend's party is just the kick-off. Find out what's happening by dropping in at 2555 12 Mile Rd., Berkley, or by calling 248-399-6750.
A Cinch on Nine — Setting your St. Patrick's Day off to a classy start could be a snap. Esteemed chef James Rigato of the Root restaurant is returning to Ferndale's classy speakeasy-style Oakland Art Novelty Company to host an a la carte lunch menu that's seasonal, locally sourced and Irish-themed. Guests can expect suggested drink pairings featuring newly acquired and rare Irish whiskies, including Green Spot, a 21-year Redbreast whiskey only recently available in this country. It happens 11 a.m.-4 p.m. Monday, March 17, at 201 W. Nine Mile Rd., Ferndale; first-come, first-served; 248-291-5295; theoaklandferndale.com.
Slinger Fingered — Speaking of the Oakland, congratulations to its bartender Shane McGrath, who was picked as one of the country's top 25 bartenders by the Daily Meal. Getting awards is old hat for the talented barkeep, who's was featured last year in GQ magazine.
Toast of the Town — While we're on the topic of congratulations and liquor, cheers to Valentine Vodka: Their Liberator Old Tom has been named the "World's Best Cask Gin" by the World Gin Awards. Drop in for a dram at Valentine's tasting room, at 161 Vester St., Ferndale.