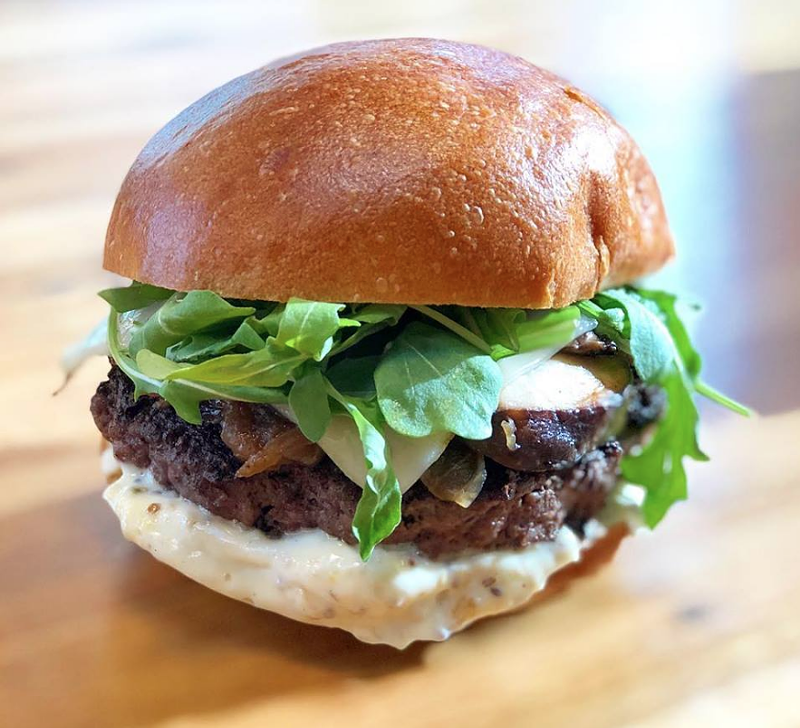 Brome Modern Eatery will start flipping halal burgers in downtown Detroit in February.
Eater
reports that the restaurant used to be known as Brome Burgers & Shakes until it changed its name last year to reflect that it now offers a bar with fresh smoothies, juices, and other alcoholic drinks. (Could this be
a trend
in Dearborn?)
But the main attraction is the burger menu with items like the Dante's Heaven with turkey bacon, braised onions, cherry pepper relish, ghost pepper jack cheese, and sweet habenero. All beef comes from organic, grass fed cows.
The menu also offers several vegetarian options, a Nashville hot chicken sandwich, brisket sliders, plenty of sides, and more.