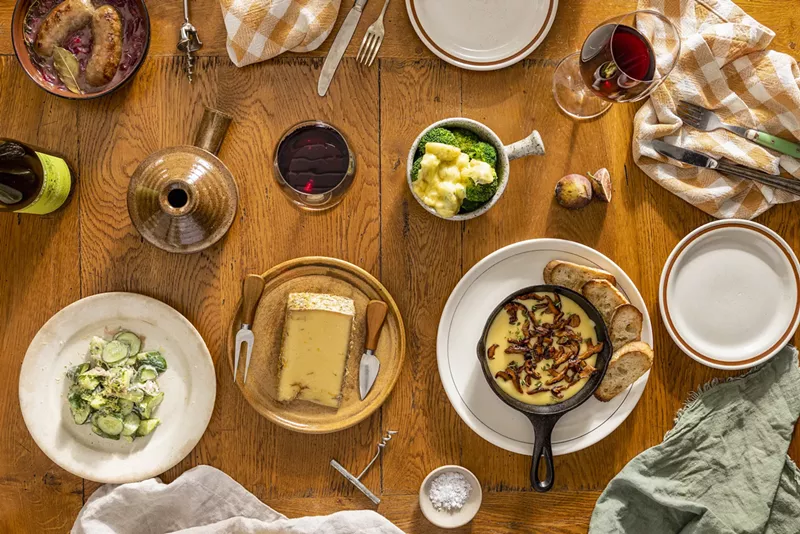 Corktown restaurant Alpino is now taking reservations for its first dinner service.
The European Alps-inspired restaurant is set to open on Monday, May 1 at 1426 Bagley St.
The 3,200-square-foot restaurant's menu features wine and traditional dishes from countries along Europe's Alpine Mountains like Austria, France, Germany, Italy, and Switzerland. Think lots of cured meats, cheese, fresh vegetables, pasta, grains, and wine.
The restaurant's "Alpine Char" features Thuringer sausage, roasted onion broth, root vegetables, sauerkraut, and wilted greens, to give you an idea. Other menu items include the "Croziflette Alpino Mac & Cheese" with house-made buckwheat pasta, and "Tarte Flambée."
Alpino is the brainchild of Detroit native and New York hospitality veteran David Richter with Chef Colin Campbell helming the kitchen and Andre Sykes handling the beverage program.
"The premise of Alpino is rooted in heritage and tradition surrounded by a community," Richter said in a press release. "The team at Alpino aims to cultivate a communal atmosphere centered around high-quality food, made simply, paired with excellent wine, music, and hospitable service."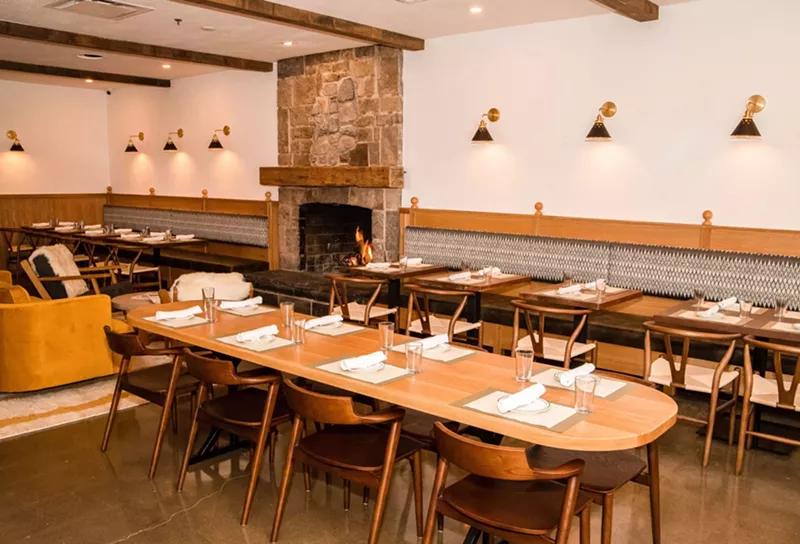 The restaurant seats around 140 people including its dining room, bar, and private 1,500-square-foot patio. Dinner service will available seven nights a week with a "Fondue Sunday" from noon to 8 p.m. Diners can expect occasional live blues, bluegrass, and Americana music.
The space was formerly occupied by Kate Williams's Lady of the House, which shuttered in 2021.
Alpino's opening hours are 5-10 p.m. Monday-Thursday, 5-11 p.m. Friday-Saturday, and noon-8 p.m. Sunday.
For more info see alpinodetroit.com.
Coming soon: Metro Times Daily newsletter. We'll send you a handful of interesting Detroit stories every morning. Subscribe now to not miss a thing.

Follow us: Google News | NewsBreak | Reddit | Instagram | Facebook | Twitter