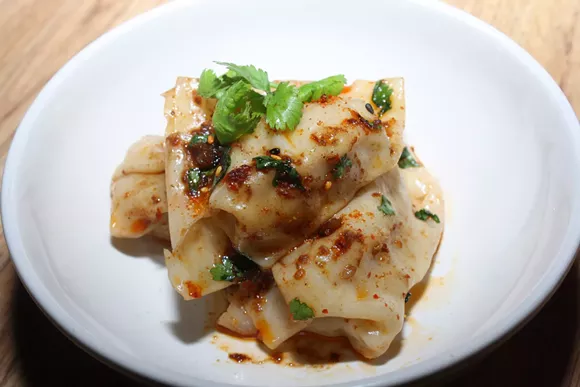 We've already written about POP,
the pop-up dining space
that opened above Checker Bar & Grill earlier this year that has become a rite of passage for Detroit's up-and-coming chefs.
Thursday, May 7's event, "Seventh at Seven," features a menu by 24-year-old chef Amy Hang, an Art Institute of Michigan alum who cut her teeth at the school's student culinary team and catering country clubs and private events. Hang's menu will include pork and thyme wontons, bacon croquette, Chinese roast pork, Japanese curry noodles, and frozen coconut mousse.
Artwork from current College for Creative Studies students will also be on display (a taste, perhaps, of what's to come at CCS's
annual student exhibition
on Friday, May 15).
POP is located above the Checker Bar & Grill in downtown Detroit at 124 Cadillac Square; more information is available on the
Facebook page
or by calling 313-961-9249.