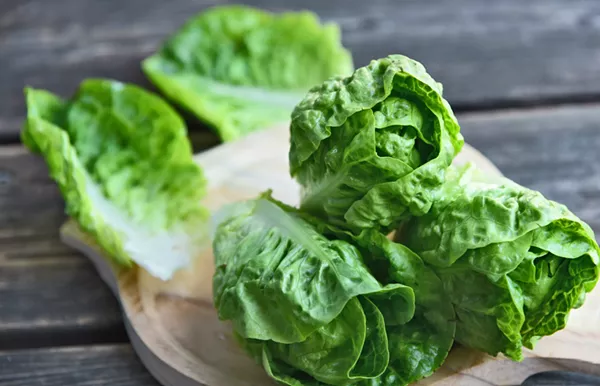 Federal health officials say that romaine lettuce tainted by E. Coli virus that sickened 172 people across 31 states — including two Michiganders — is no longer in the supply line.
"The romaine lettuce being sold and served today is NOT the romaine linked to illnesses," the Centers for Disease Control and Prevention tweeted.
E. coli update: The last romaine lettuce shipments from the Yuma growing region were harvested on April 16 and are now past their 21-day shelf life. The romaine lettuce being sold and served today is NOT the romaine linked to illnesses. https://t.co/OVzp31mVqi pic.twitter.com/NQLH5elQxL

— CDC (@CDCgov) May 16, 2018
The issue came to light on April 18, when the department reported an outbreak had caused 53 people across 16 states to become ill. This outbreak was different from
one that sickened 66 people
and killed one person across North America in late 2017 and early 2018.
The tainted lettuce came from a farm or farms in Yuma, Arizona, where 90 percent of the nation's romaine is grown. But health officials still have yet to identify exactly where the lettuce came from, or where in the supply line it was tainted.
Dr. Stephen Ostroff, the F.D.A.'s deputy commissioner for foods and veterinary medicine, told the
New York Times
that researchers are still investigating all points along the process of growing romaine.
"There are a lot of ways this could have happened," he said. "The easy answers don't explain this. We have to look at something potentially different."
Grocers like Meijer and Kroger
had been selling romaine
because they said that it came from California, not Yuma.
The source of E. Coli is typically animal poop from an infected animal. While E. Coli can survive a good scrubbing, the idea that animal poop makes it onto your lettuce should be enough to prompt you to keep your leafy greens under the faucet for at least a few extra seconds.
Food Safety News
reports there have been nearly 80 E. Coli outbreaks linked to leafy greens since 1995.
So many restaurants, so little time. Find out the latest Detroit dining news with our weekly food newsletter delivered every Friday morning.