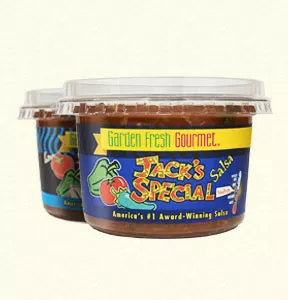 Calling it an "American success story," Campbell Soup said Tuesday it has purchased local salsa and hummus giant Garden Fresh Gourmet for $231 million.
Garden Fresh, which was founded in 1998 and has since grown to the No. 1 branded refrigerated salsa in the U.S., will become a part of the company's Campbell Fresh division, according to a press release. In a statement, Campbell Fresh President Jeff Dunn said the acquisition, which includes the assets and business of Garden Fresh, will help Campbell "expand in the deli section of the grocery store perimeter."
"It is a logical extension of our fresh food and beverage platform that resonates with today's consumers," Dunn said. "This is a critical next step in our journey to becoming the leader in the fast-growing packaged fresh category."
The company has about 500 employees and will continue to be based in Ferndale.
What does it mean about your favorite Garden Fresh tortilla chips or dips? They'll find their way into the hands of more customers.
"We believe Campbell is the right company to take Garden Fresh Gourmet to the next level and introduce our great products to more customers and more consumers," said co-founder Jack Aronson, in a statement. "I know Campbell is a fitting home for the Garden Fresh Gourmet family." Aronson will remain as an adviser to the business, the press release says.
Garden Fresh generated about $100 million in revenue last year. The deal is slated to close by the end of 2015.