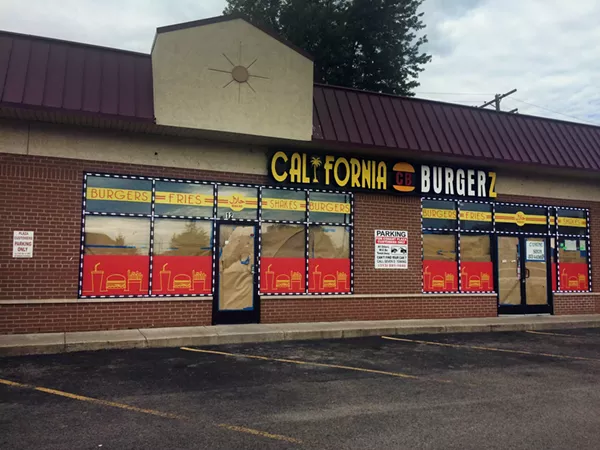 A burger restaurant that will offer a selection of burgers made from fresh ingredients and serve as a new hangout spot for teenagers is
in the works
in Hamtramck.
California Bugerz owner Hani Omasan, who owns the nearby Top Gearz used car lot, is modeling the new restaurant after California-based In-N-Out Burger. He says that means a short menu with beef that's ground in-house, fries cut from potatoes in-house, and fixings that are fresh every day.
"Our menu is very small, but the whole main point is to offer a little bit and perfect it. Our motto is 'feast into freshness,'" Omasan says.
The menu will consist of options like traditional burgers, bacon burgers, avocado burgers, and more that are served either on regular or pretzel buns. Omasan is also stocking five flavors of shakes including chocolate, vanilla, lemon, strawberry, and banana.
California Burgerz will appeal to the city's teenagers who have few places to hang out, Omasan says. He adds that the closest burger spot where kids go for fun is the Five Guys Burgers and Fries at 12 Mile and Mound roads, and he wants Hamtramck's kids to be able to stay in town.
"We're trying to be something where teenagers can come to sit down and have a decent burger with fresh patties," he says. "The city doesn't have a good, nice burger place where teenagers can have a nice, decent meal."
The meat will be halal and likely be kosher, Omasan says, and he's planning to offer a veggie burger. California Burgerz — located on Conant between Commor and Carpenter roads — is hiring, and Omasan is shooting for a mid-September opening.