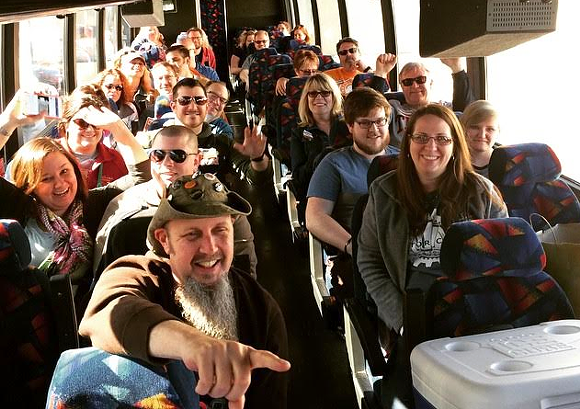 There's a great beer-themed getaway this weekend, and it all happens in and around downtown Detroit. It's called the Fall Brewery Bus Tour, and it's put on by Motor City Brew Tours, a company that knows a thing or two about Detroit beer.
It starts with a behind-the-scenes look at Brew Detroit, the 61,000-square-foot facility that can produce a million barrels of beer a year. The brewery, which opened its tasting room the the public last year, represents almost $10 million in investment in a former ball bearing company just off Trumbull Avenue. They brew Stroh's new brewed-in-Detroit beer, and also have helped boost capacity for Motor City Brewing Works and Atwater. After a look at their high-tech brewing area, guests will retire to the 7,000-square-foot tasting room, where 10 seasonal brews are exclusively available.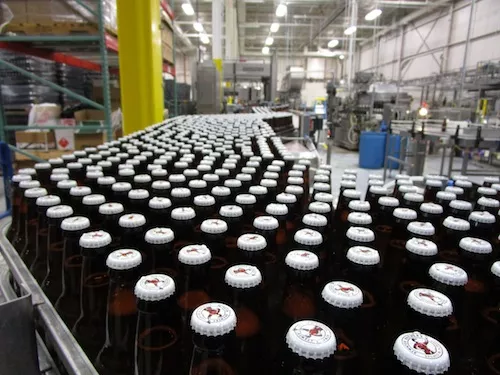 The second stop is just two blocks away at Batch Brewing, which specializes in novel, small-batch beers. On tap right now are such unusual brews as Cackling Hen IPA, Frodo Lives, Lean Dang, and Lemme Breathe. The bar bites at Batch can include pretzels, whitefish spread, chicharrones, a veggie sandwich, and even a pasty.
The tour ends up in the heart of downtown at Detroit Beer Co. There are usually more than a half-dozen special beers on tap, and they can be enjoyed in the moody, atmospheric space inside a century-old building. You might even consider ordering the "Detroit Beer Cheese Soup," a thick soup rich with creamy Muenster served in a beer grain bread bowl.
If that moves your needle, get in touch. As we post this, there are still seats available.
The Motor City Beer Tour begins at 11 a.m. Saturday, Nov. 5, at the parking garage at 514 S. Lafayette Ave., Royal Oak, and lasts until 3:30 p.m.; tickets are $55, available here; for more information, see motorcitybrewtours.com.