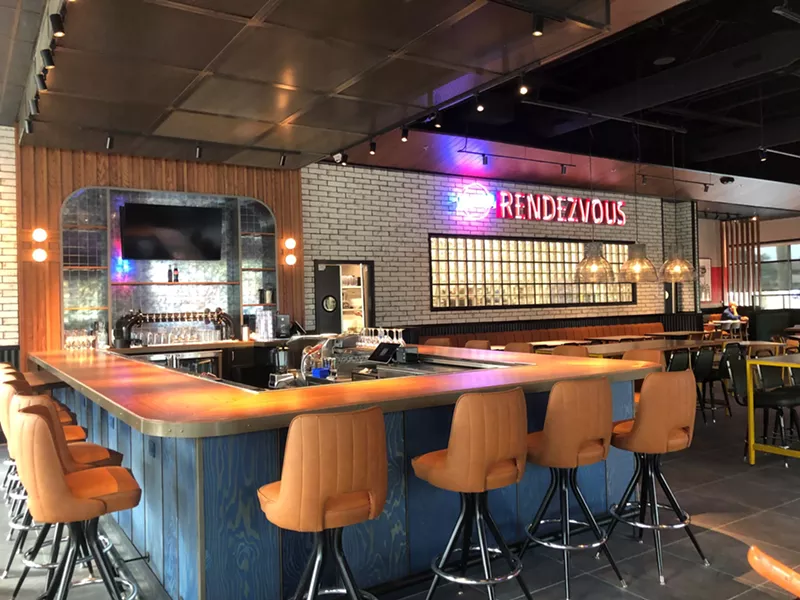 Buddy's, home of the original Detroit-style pizza, is
continuing its expansion in the Midwest and beyond
, opening a new restaurant in Troy this week.
The design of the new 6,738-square-foot spot is inspired by the original "Buddy's Rendezvous" at Six Mile and Conant in Detroit, which opened in 1946.
The company also announced a new fall menu, including a "Buffalo Buddy Pizza" topped with buffalo marinated chicken, fresh red and green onion, blue cheese crumbles, Wisconsin brick cheese, and a buffalo sauce drizzle. They also added a dessert pizza, the Carmel Apple Pizza Dessert, made on Buddy's dough and topped with Hudsonville Ice Cream, granny smith apples, and a warm caramel drizzle.
From Oct. 26-31, Buddy's is also off $4 off half-baked Detroit-style pizzas, "so your family can enjoy can make a delicious fresh pie while spending time together at home — an extra 'treat' to enjoy for Halloween festivities!" And for those who can't get enough of Buddy's crispy square pizza, the company also launched a loyalty app, so fans can earn points and exclusive offers, like a free four-square on their birthdays.
The restaurant is located at 987 Wilshire Dr., Troy.
So many restaurants, so little time. Sign up for our weekly food newsletter delivered every Friday morning for the latest Detroit dining news.