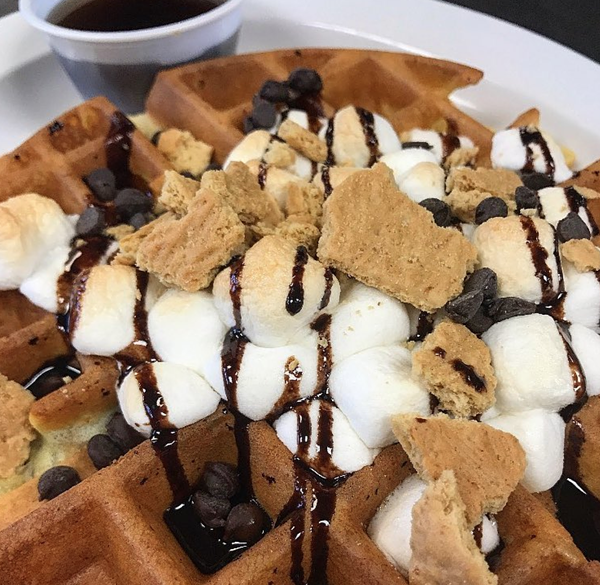 Got relatives in town for the holidays and have absolutely no idea how to entertain them for an entire week? Take them to Bobcat Bonnie's for brunch.
While the Corktown restaurant usually only offers their brunch menu on the weekends, they're extending the service for the holiday, offering savory and sweet breakfast dishes every day between Tuesday, Dec. 26 and Sunday, Dec. 31.
The brunch menu will be available from 11 a.m. to 4 p.m. Tuesday through Friday in lieu of their normal lunch menu, but owner Matthew Buskards tells
Metro Times
they will also have some lunch specials for those who'd rather forgo the Belgian waffles and egg dishes. Normal brunch hours, from 10 a.m. to 4 p.m. will return for Saturday and Sunday, New Year's Eve.
During the extended brunch hours, a build-your-own Bloody Mary and mimosa bar will be available for $3.
The restaurant will so be taking reservations during this time — no need to wait around for a half hour trying to mollify a hangry Aunt Susan.
Following the week of brunch, the restaurant will then be closed on Monday, Jan. 1 and Tuesday, Jan. 2. They will re-open for their normal lunch and dinner service on Wednesday, Jan. 3.
Bobcat Bonnie's is located at 1800 Michigan Ave., Detroit.