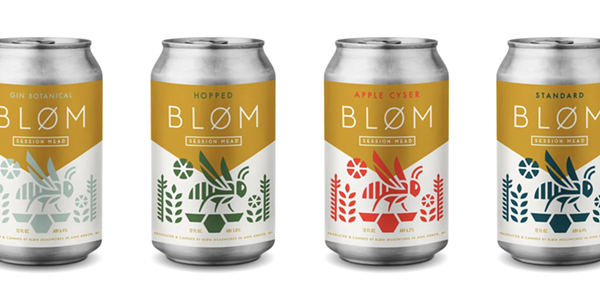 A new downtown Ann Arbor meadery celebrates its grand opening on May 5.
When up and running, Blom Meadworks will offer four mead varieties, cider, and cyser — a mix of mead and cider. The meadery describes its products as "dry, sparkling, session meads and ciders made with Michigan ingredients," and everything is fermented and sold in and around Ann Arbor.
Glasses of mead will sell for around $5 and include options like Spring Gin with A2DC, which is 6.2-percent ABV and made with Ann Arbor Distilling's spent Spring Gin botanicals. Another variety is the Standard, which is 6.2-percent ABV and described as "citrus, mineral, playful."
Though Blom will offer a small menu of cheese plates and other snacks from Michigan producers, it's also billing itself as BYOF — bring your own food.
The meadery's owners converted a roughly 3,000-square-foot former hotel lobby on the ground floor of Courthouse Senior Apartments at 100 S. Fourth Ave.
So many restaurants, so little time. Find out the latest Detroit dining news with our weekly food newsletter delivered every Friday morning.