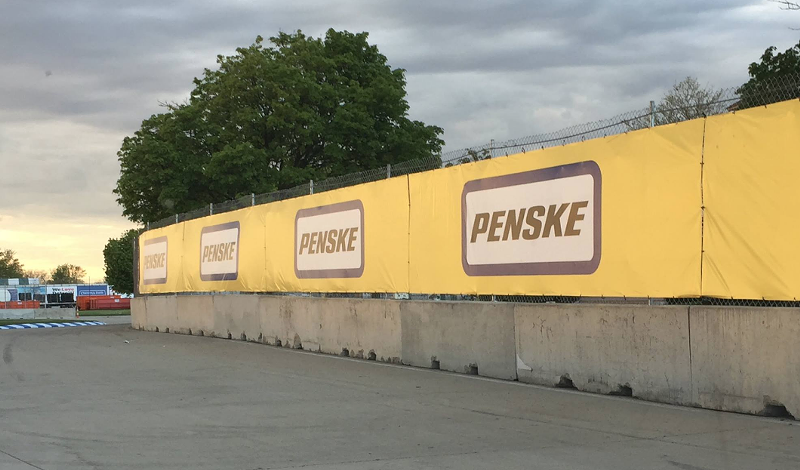 Each year, the
opposition to
and
controversy around
billionaire Roger Penske converting Belle Isle into an international speedway grows.
While the protests and discussions have generally been peaceful, race fans and Grand Prix supporters are taking the debate in a new direction by attempting to intimidate those who oppose holding the race on Belle Isle.
Michael Betzold, a freelance reporter who used to work for the
Detroit Free Press
and now contributes stories that are critical of the Grand Prix to
Motor City Muckraker,
wrote on Tuesday that race fans have started calling to harass him on his personal phone.
Betzold describes the incidents on the Facebook page
Belle Isle: Park or Racetrack?
, which is a forum for those who oppose holding the Grand Prix on the island.
He writes that the callers called him a "fucking idiot" and started "lecturing me with obscenities and homophobia (!) about what an idiot I am. And, you know, Detroit and the island were a terrible shithole until the race saved it."
Betzold continues:
"I finally figured out this morning the slurs against me on sexual identity were because Real Men Love Car Racing— and the caller confirmed it. I asked where he got my number and he said I posted my phone number here, but I can't find where (and if anyone can tell me, I'll take it down) ... We have now 'progressed' to the point where we have angry (if barely articulate) opposition and an atmosphere moving into intimidation.

Whether and to what extent it is organized is unknown. But I will repeat that it shows we are having an impact."
Betzold tells
MT
that the incidents don't bother him much, but caught him by surprise.
"I've never had anybody do that to me," he says. "I guess when we have the president we do, it gives you permission to act like a jerk."
This comes days after Betzold
reported
Michigan Department of Natural Resources officers ordered him off the island for passing out anti-race flyers on the island and interrupting Penske during an interview with WXYZ.