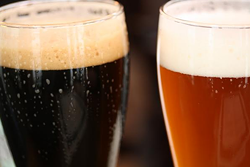 Corktown's Batch is planning a new brewery/tap room in a North End building previously occupied by an automotive parts distributor.
Eater
reports that the new space will allow the company to brew sours and ciders while doubling its output to around 2,500 barrels per year, and another 300 to 400 barrels of cider.
The production part of the project will be rolling by the end of 2017, and the 50- to 60-seat tap room should be online in spring 2018. An outdoor seating area and short menu are also in the works.
The new space, which is at 2841 East Grand Blvd., is a couple blocks from a recently-announced "
gastro-mart
" and event space that's still in the early stages of development.