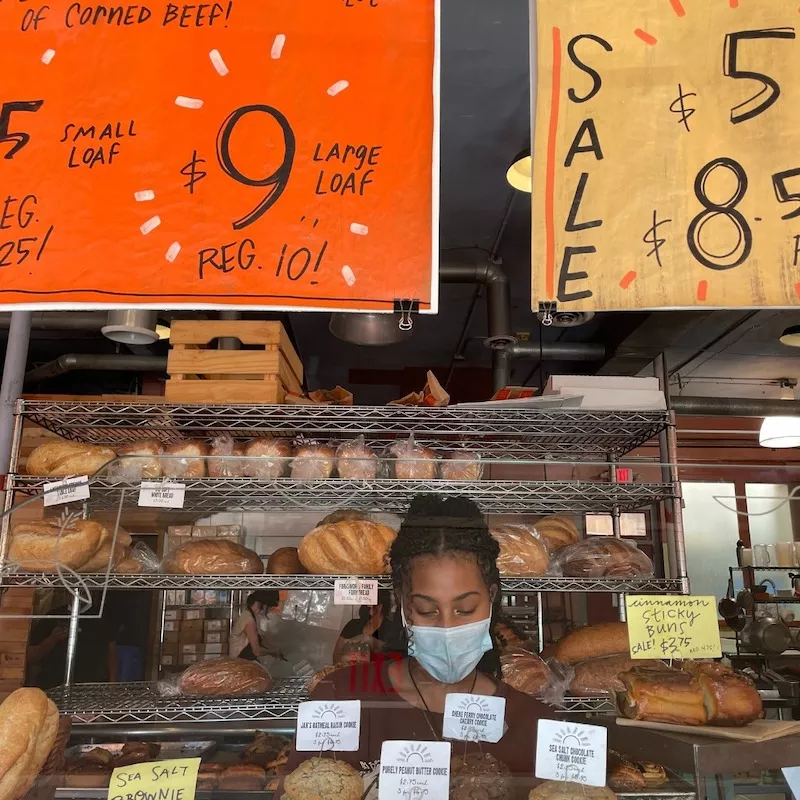 Avalon International Bread is finally ready to reopen in Midtown.
The beloved bakery's new spot inside Jolly Pumpkin, 441 W Canfield, is set to open on Wednesday, March 1 at 7 a.m.
Avalon left us shook when it announced the closing of its flagship cafe in Midtown back in January.
The bakeshop had been at 422 W. Willis St. since the 1990s, and although it's new location is just around the corner, it's gonna take us a minute to get used to saying "Avalon on Canfield."
It will offer the pastries, coffee, and breakfast we've come to love plus a new brunch menu. Lunch, dinner, beer, and drinks will be available from the Jolly Pumpkin side of the business starting at 11 a.m. each day.
On opening day, Avalon will offer its famed Sea Salt Chocolate Chunk Cookies for 25 cents with a limit of two per customer. Hours for Avalon on Canfield will be Monday-Saturday from 7 a.m. to 3 p.m.
Coming soon: Metro Times Daily newsletter. We'll send you a handful of interesting Detroit stories every morning. Subscribe now to not miss a thing.

Follow us: Google News | NewsBreak | Reddit | Instagram | Facebook | Twitter