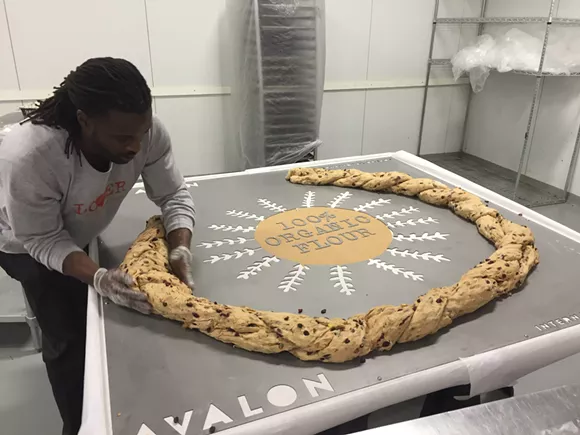 Avalon International Breads, widely considered a pioneer in urban renewal in the city, announced today plans to open a location downtown in a Dan Gilbert-owned building 1049 Woodward.
To be known as "Hearth and Soul" café, this new outpost is expected to employ an estimated 25 new workers, and feature a unique, new dining area set inside a 2,900-square-foot space.
Bedrock Real Estate Services says the café is expected to open by summer 2016, and will serve breakfast, lunch, and dinner - an expansion from Avalon's flagship location on the Cass Corridor - with a menu designed by executive Chef Maggie Long, the proprietor of Jolly Pumpkin.
"The Hearth and Soul cafe signifies an expansion, not only in terms of the foods we offer, but in the jobs to be created. We anticipate an additional 25 members to our current team of 65," said Jackie Victor, co-founder and CEO of Avalon International Breads.
"Avalon's expansion downtown is a pivotal move that will continue to set the tone on Woodward Avenue," said Dan Mullen, Executive Vice President of Bedrock Real Estate Services. "The new café is a perfect fit for our shopping and dining district because of its focus on authenticity, craftsmanship, creating unique experiences and delivering the highest quality possible."