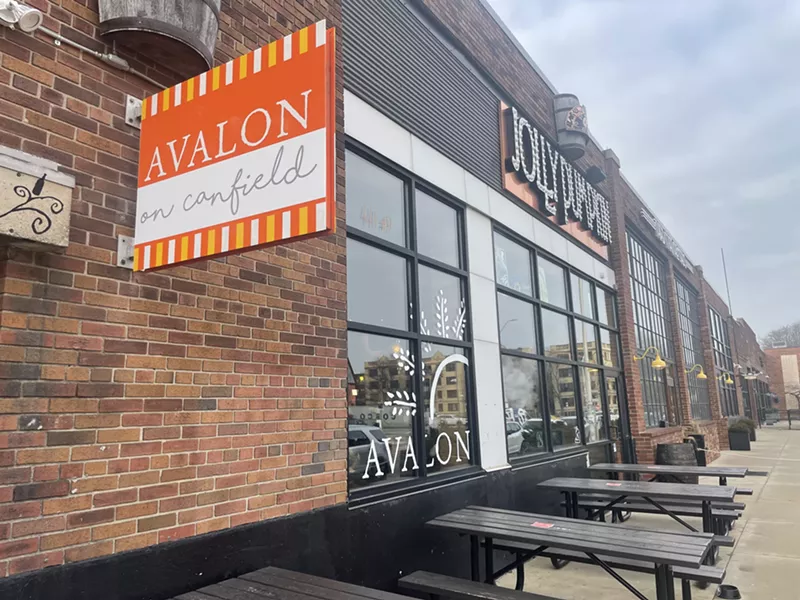 The line was nearly out the door at Avalon on Canfield's grand opening Wednesday morning.
The bakery closed its flagship cafe around the corner on Willis Street after 25 years in business, and announced plans to open inside Jolly Pumpkin at 441 W. Canfield St. back in January.
Inside, the space feels more like Avalon with a side of Jolly Pumpkin. The hand-written signs, sea salt chocolate chunk cookies, Bite of Bliss, and everything we've come to love about Avalon are all there. And unlike its predecessor, there's actually room to sit and enjoy a cup of coffee — like, a lot of room.
At a "cookie cutting" ceremony, Avalon International Breads owner Jackie Victor thanked the customers who have been rocking with the bakery since day one. Jolly Pumpkin co-founder Jon Carlson said, "it's silly to think Jolly Pumpkin is welcoming Avalon. We're not. This is their home. We're a part of their home. We've always been a part of Jackie's home… We've gone through some tough times, everybody has, but to be with Avalon is a blessing."
Still glowing from the outpouring of love from the community and packed house of customers, Victor tells Metro Times she's thrilled about the new location. She wasn't always so optimistic about the move, however. When she first made the decision to close the Willis cafe, she felt like she was disappointing the community.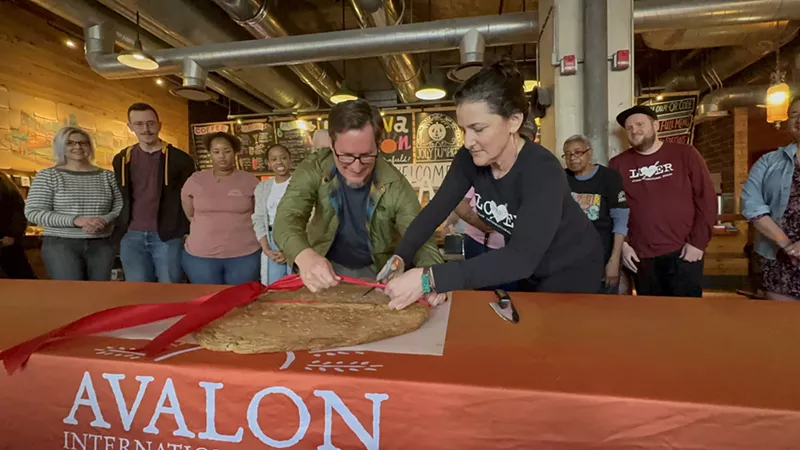 "I haven't grieved like I grieved when I made that decision since I lost my mom, to be perfectly honest," she says. "Anyone who knew Willis knew it wasn't just a business. It was a living thing. It was an organism, and I couldn't imagine life without it... I felt devastated that I was letting the community down. I thought people were gonna be mad and nasty but there was one of that. It was just like, 'We're so sad but good on you. Let's go. See you at Canfield.' I honestly didn't see that coming."
Victor still remembers when Avalon first opened on Willis in the winter of 1997. She says the building didn't have any windows, electricity, or plumbing, just a plywood door and a bare lightbulb hanging from the ceiling. At that time, people just called it "the bakery" because it was the only one in Midtown, she says.
"When we said we were going to put windows in, the landlord said the neighborhood wasn't ready for windows. Obviously, he was wrong," Victor says with a laugh. "We were told we were too far south of Wayne State to be viable. The neighborhood's changed in so many ways, but I loved it back then. The idea of status and social capital that's here now didn't exist. The respect you earned from people was not based on what you looked like or how much money you made. It was more, what do you do? How do you contribute? Are you an artist, an activist, or just the wild person who comes in and writes poetry at Avalon every day? We were so interdependent and it was magic."
It was also at the height of a mental health and homeless crisis in Detroit.
"There was a lot of disruption. That was like post-Reagan, post-Bush, and we had Governor [John] Engler who all did a beautiful job of dismantling the social safety net over 10, 20 years," Victor says, emphasizing "beautiful" sarcastically. "People were still leaving. It was white flight, and what they called 'green flight' because the Black middle class was leaving the city. All the mental health facilities had been closed down and people were just literally dumped into the streets. The winter before we opened there was a huge tent outside a church that was south of us. There were 300 people sleeping in that tent, so that's the kind of economic dislocation that was happening."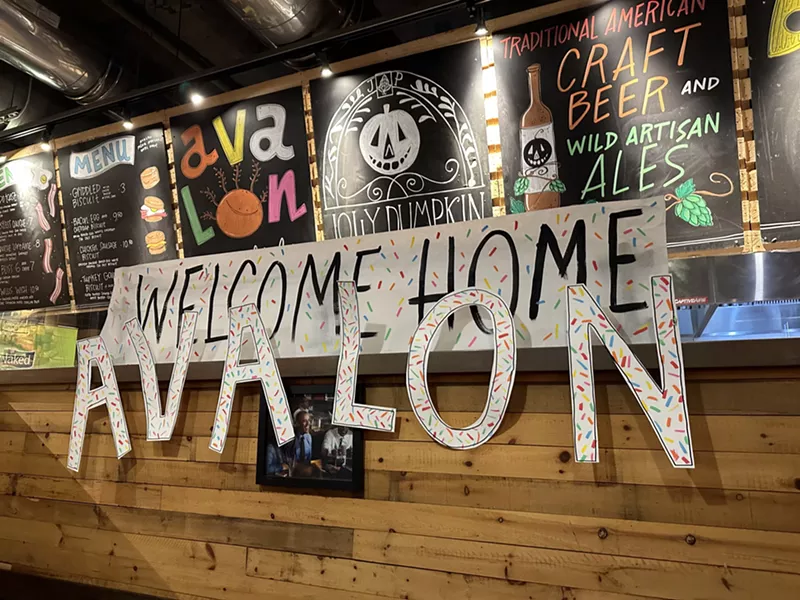 She says the neighborhood felt more "scrappy" back then, and businesses in the neighborhood relied on each other.
"I never considered it a dangerous neighborhood," she says. "I always loved that it was always very scrappy, you know, artists, activists, that was the great thing. Larry, the homeless guy who, unfortunately, passed about a year ago and played drums outside [Avalon on Willis], lived outside the bakery. He literally used to get mail delivered to the bakery. Those first 10 years, everybody just saw each other. We needed each other."
Midtown has changed a lot since then, and Avalon is no longer the only bakery in the neighborhood.
While Avalon's other locations like downtown Detroit and Ann Arbor were able to recover from sales lost during the pandemic, Victor says the Willis flagship struggled.
"The highest [sales] got after COVID was still down 30% from pre-COVID," she says. "And there are lots of reasons for it, but costs are higher and our rent was really high. Downtown, our sales were even higher than pre-COVID. [On Canfield], we can do what we do best and not be under the stress of a business model that, for whatever reason, just no longer worked."
Victor says she's most excited about actually having space for people to sit down at the new location, something the Willis cafe was seriously lacking.
"We were all so used to the limitations of Willis and it was like that quirky uncle, you love him just the way he is," she says. "We feel really good about the move and the fact that there are 90 seats."
Hours for Avalon on Canfield are from 7 a.m. to 3 p.m. Monday-Friday and 8 a.m. to 3 p.m. Saturday and Sunday. The Jolly Pumpkin side will open at 11 a.m.
Coming soon: Metro Times Daily newsletter. We'll send you a handful of interesting Detroit stories every morning. Subscribe now to not miss a thing.

Follow us: Google News | NewsBreak | Reddit | Instagram | Facebook | Twitter