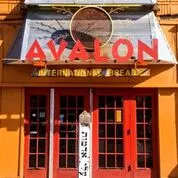 A new Avalon location, the Avalon Cafe and Bakery, will open near Campus Martius in April.
The company announced plans for the casual restaurant and store yesterday, which it says will offer made-from-scratch sandwiches, breads, pizzas, baked goods, Mighty Good Coffee, beer, and wine.
The Cafe and Bakery concept will be Avalon's fifth location. The original bakery opened on Willis in 1997, and the company now runs outposts on the east side, in Ann Arbor, and at Metro Airport. According to a company press release, the Willis store now welcomes 1,000 customers daily, the bakery delivers to around 40 businesses in the burbs daily, and the company donates to over 100 charities and non profits annually.