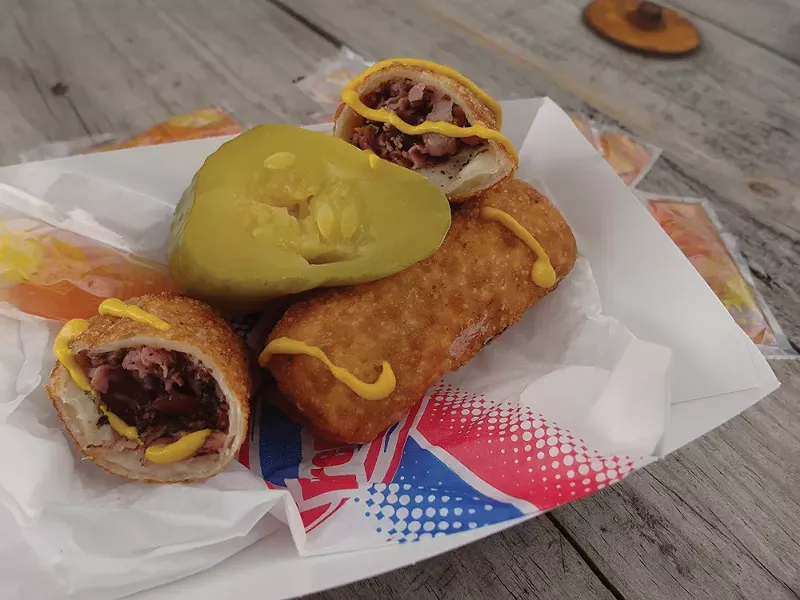 A new Asian Corned Beef is in the works in a Highland Park strip mall.
Though the company's owners didn't immediately respond to a request for comment and no grand opening date is known, signage is up and crews are working in the space.
Asian Corned Beef is the restaurant that invented the increasingly loved corned beef egg roll over 30 years ago. The dish is composed of salty, cured beef that's rolled in an egg roll wrapper, often with melted mozzarella or Swiss cheese and cabbage. Asian Corned Beef's founder, Vietnam-native Kim White, and her son Hasan White, run successful carryout locations throughout Detroit.
But these days they're not the only corned beef purveyors pushing the rolls, versions of which are now found at old school Jewish delis, Irish pubs, barbecue spots, and other corned beef houses. Read about its origins in our
previous story on Asian Corned Beef
.
The new shop is located at 12300 Wo0dward Ave.