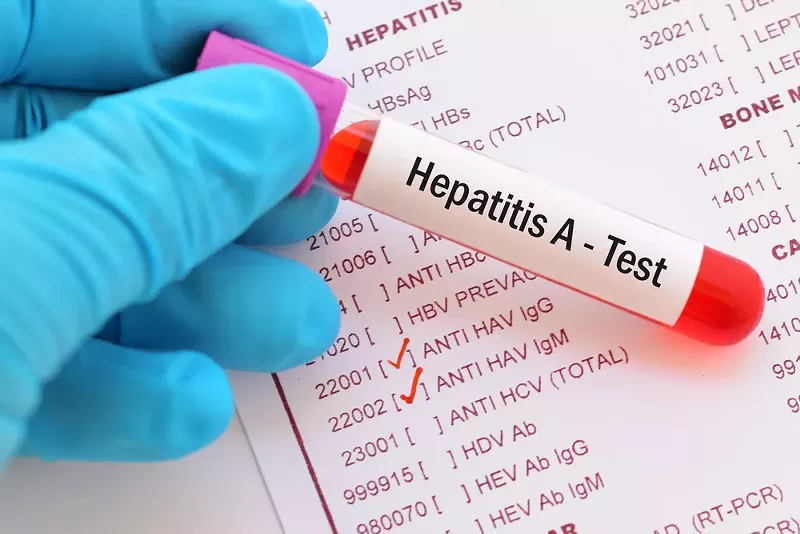 Paul's Pizza, a carry out and delivery restaurant in Southwest Detroit, is being investigated after it was discovered that one of their employees could have Hepatitis A.
According to a press release from the Detroit Health Department, the restaurant is complying with the investigation and has "throughly cleaned and sanitized the establishment," but anyone who ate at the restaurant between Nov. 20 and Nov. 25 is urged to get a Hepatitis A vaccine as soon as possible — or at least before Dec. 8.
The employee was put on leave as soon as noticeable symptoms emerged and will not be allowed to return to work without a doctor's approval, according to the release.
Since an outbreak was declared in August 2016, as many as 555 cases have been reported in Southeast Michigan. According to the Michigan Department of Health and Human Services, 457 of those have resulted in hospitalization, 20 cases were fatal.
While the Detroit Health Department says that the chances of catching Hepatitis A from a food service worker are "low," they recommend those who were potentially exposed to the disease get vaccinated as quickly as possible.
According to the health department, Hepatitis A is a contagious liver disease that can vary in severity from a mild illness lasting a few weeks to a severe illness lasting several months. Symptoms can include fever, diarrhea, nausea, vomiting, abdominal pain, and sometimes yellow eyes or skin and dark urine. The virus is spread when someone eats, drinks, or touches their mouth with food, liquid or objects (including their hands) that have come into contact with stool from an infected person.
If you experience any of these symptoms, you should seek medical attention immediately.
For uninsured city residents, the Detroit Health Department is offering Hepatitis A vaccines on Monday, Tuesday, Thursday, and Friday from 8 a.m. to 5 p.m. and on Wednesday from 9 a.m. to 6 p.m. at the Samaritan Center located at 5555 Conner St., Detroit and The Family Place at 8726 Woodward Ave., Detroit.
Paul's Pizza is located at 7635 W. Vernor, Detroit.