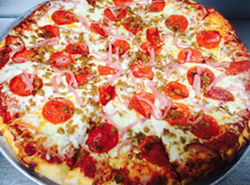 Argiero's, a longtime, old school Ann Arbor Italian eatery, has abruptly closed.
MLive
reports
that the restaurant, which opened up 40 years ago at 300 Detroit St., shuttered on Mother's Day. Not much information is available as the family-run business only left a note on the door thanking its customers for their patronage, and no one is answering its phones.
Founder Tony Argiero died
in January 2016
, and his family has since run the restaurant.