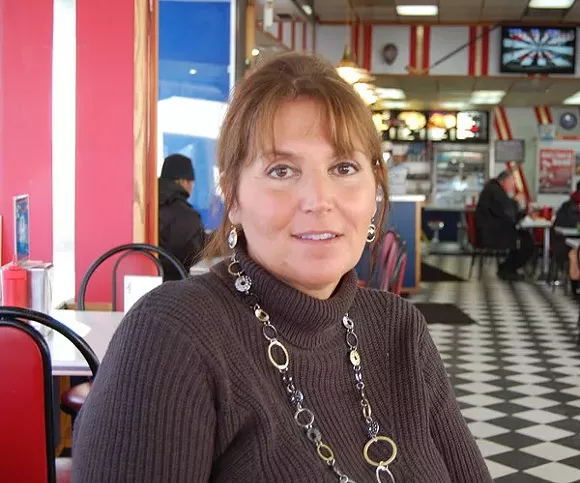 American Coney Island owner Grace Keros has hired off-duty uniformed cops to work shifts at her restaurant after a late-night brawl earlier this month that resulted in one of her employees getting shot.
"I'm paying for it but I'm happy to do it," Keros told
The Detroit News
on Wednesday. "We're a family business and this isn't going to happen here at my place."
According to American Coney Island employees, shortly after 3 a.m. on Jan. 8 a group of young men started harassing women who were waiting in line to use the restrooms. When employees tried to intervene, a brawl erupted, resulting in the men throwing chairs and pummeling a 19-year-old American Coney Island employee.
During the brawl, an armed man entered the restaurant wearing a black and red ball cap and red polo shirt and shot the restaurant employee. According to a police statement, the 19-year-old victim suffered a non-fatal wound.
Police are looking for tips on the identity of the shooter and the other men released surveillance video on Wednesday. You can watch it below:
In 2015, Keros was pickpocketed while standing outside of her restaurant.
Surveillance video
showed her friend and former Fox 2 anchor Charlie LeDuff chase the thief down.