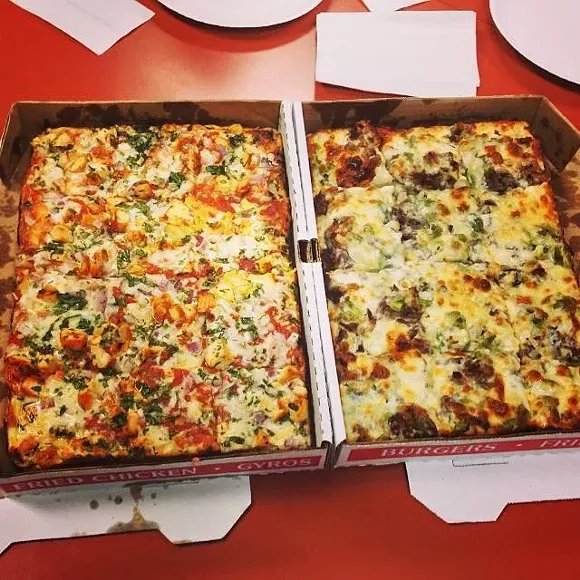 The Detroit-Bangladeshi hybrid creations that come from Amar Pizza will soon be available in the suburbs.
The takeout pizzeria known for its variety of South Asian-inspired pies, including its scorching "Ghost Pizza" has announced that it will add a second location in Fraser.
Meanwhile, the original Conant Street location is gearing up to move to new digs at 12195 Joseph Campau, at Carpenter in Hamtramck in the next few weeks.
See also: 24 Detroit pizza joints you need to try before you die.
Co-owner Khurshed Ahmed tells us he's hoping to the keep the Conant location open until the Campau spot is ready for business.
Amar has garnered national acclaim from the likes of the Travel Channel's
Bizarre Foods
for its use of tandoori, dry fish, and sweat-inducing ghost peppers, as well as other unique takes on the pizza pie, like Philly steak, gyro, and seafood.
A grand opening for the new location - at 32046 Groesbeck - is set for Jan. 14. In the meantime, the store is soft open.