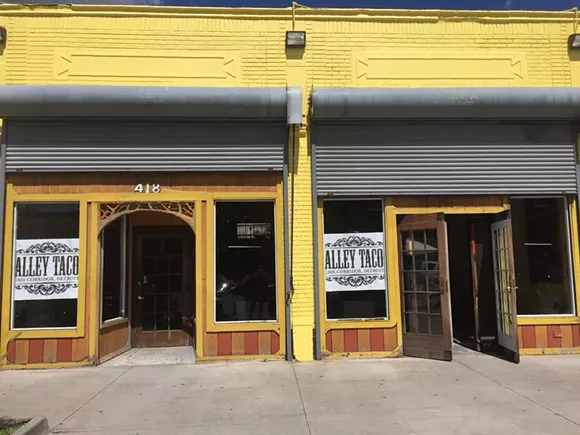 In perhaps a piece of bittersweet news we now have a clearer idea of what will become of the Cass Corridor space that for a long time housed Goodwells Natural Food Market.
It appears that Alley Taco will be taking over the lease at 418 W. Willis St. (next to Avalon International Bread) starting in 2017, according to a photo posted on the spot's Facebook. The eatery is now situated in the back of Marcus Market at 4614 Second St.
Goodwells had been a staple for its health conscious food offerings for the past decade but quietly
shuttered
at the beginning of the month, leaving fans wondering what would become of the small grocer.
While the future of Goodwells remains unknown, we know that Alley Taco proprietor Jason Frenkel has been in the area since 2014. He also, runs RUBBED, a sandwich/charcuterie shop and restaurant in Corktown.
We've yet to gather details about the newest iteration of Alley Taco but once we do, we'll be sure to keep you posted.