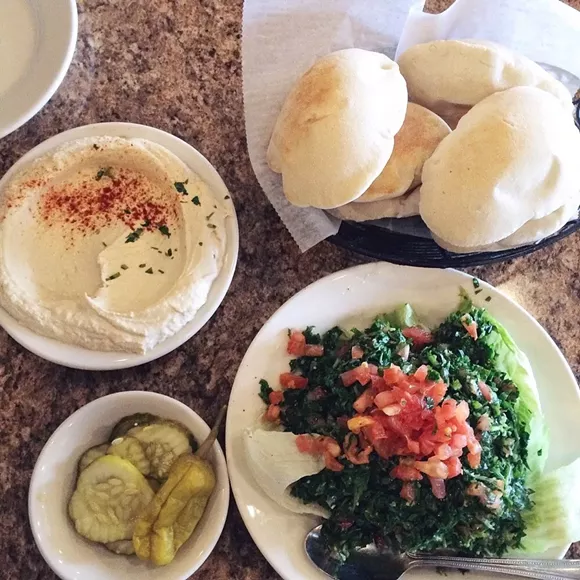 In recognition of one of metro Detroit's most popular styles of cuisine - Middle Eastern food - the James Beard Foundation today honored Dearborn's Al Ameer restaurant with its prestigious America's Classics award.
In an announcement of the this year's five winners, the foundation called the stalwart eatery "a bedrock institution in Dearborn, Michigan, and one of the nation's most welcoming introductions to the pleasures of Lebanese cuisine."
Click here for details about this year's other recipients.
The honor, introduced in 1998, is given each year to restaurants that are considered regional classics, many of them family-owned, and that add to the character of a community. So far, nearly 100 dining establishments have been named in this category. Of Al Ameer's menu, the organization praised favorites like the sujuk sausage, maza dishes, and its shredded lamb with almonds, yogurt, and rice.
Al Ameer, with locations in Dearborn, Dearborn Heights, and its newest outpost in Canton, was first launched by Khalil Ammar, Zaki Hashem, and their families in 1989. They and the other recipients will receive medallions on May 2 during the James Beard Awards Gala at Lyric Opera of Chicago.
Today's nod comes a week after the James Beard Foundation gave accolades to several others involved in the local dining scene. Mabel Gray in Hazel Park is a semifinalist for best new restaurant of the year, chefs Andy Hollyday and Nick Janutol were named semifinalists for best chef in the Great Lakes region, and chef Garrett Lipar made semifinalist for Rising Star of the Year. Finalists for those awards will be announced March 15.