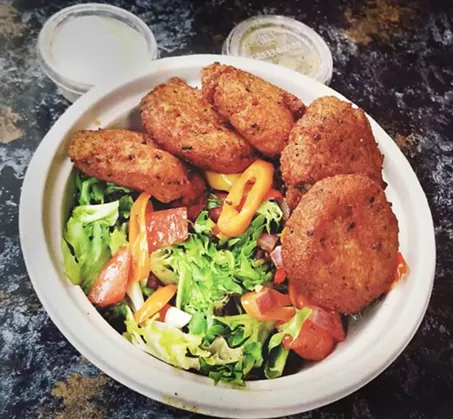 Chef Godwin Ihentuge's Afro-Caribbean restaurant Yum Village has been open for lunch in New Center for several months, but he says it's just about time for him to expand to include dinner hours.
The menu is full of Caribbean and West African dishes like jerk chicken, maafe, jollof rice, suya fried chicken, smoked pepper fries, and several vegetarian options. We recently took our first bites from the new restaurant and can say that it's nothing less than excellent.
Yum Village is operating out of the former Atomic Chicken space at 6500 Woodward Ave. The area is still a little challenging for a new restaurant as there's little residential in the immediate vicinity, and many of the storefronts are still under renovation. But Ihentuge says he's confident Yum Village will be successful. Starting next week, it will be open from 11 a.m. to 8 p.m., then by the end of May its hours expand to 11 a.m. to 11 p.m.
Plans also include evening events like cooking classes and S U Y A Fridays that involve art shows or music on the last Friday of each month. On April 26, Yum Village will host a sacred drum circle that's put on in partnership with Detroit Afrikan.
Ihentuge notes that he he pays a competitive wage, offers direct primary care through Plum Health, paid time off, and paid sick leave. Employees are also eligible for commission on catering business that they bring in, and for sales of other items. The space is also serving as a culinary incubator for a West African restaurant called Culture in a Bowl that has limited hours and is available for catering
orders online
.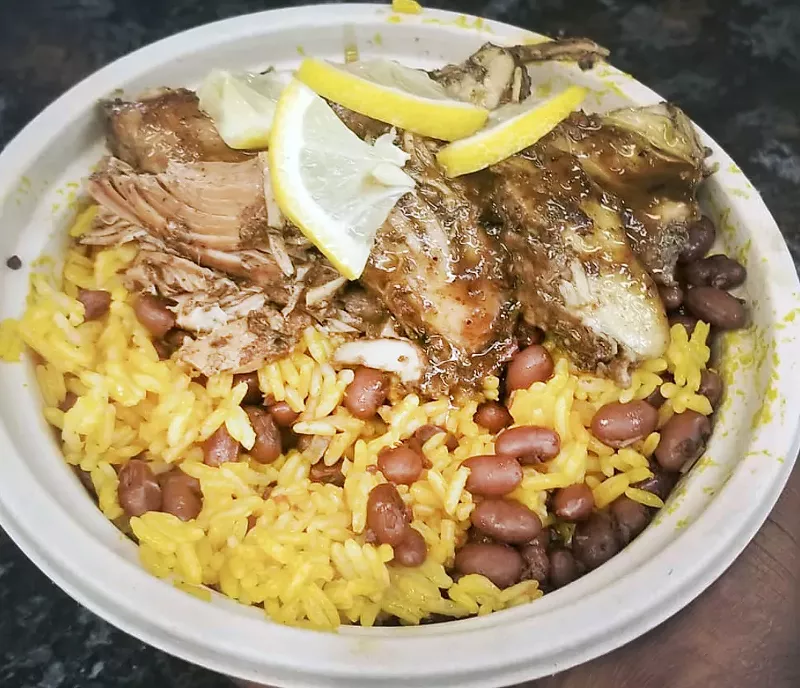 So many restaurants, so little time. Find out the latest Detroit dining news with our weekly food newsletter delivered every Friday morning.