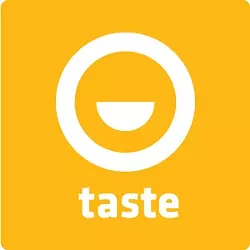 Al's Famous Deli 32906 Woodward Ave.; 248-549-3663; alsfamousdeli.com; $: Local deli for locavores, buying and selling only Michigan-based products, including corned beef, pickles, breads, rolls, chips and more.
Andiamo 129 S. Main St.; 248-582-9300; andiamoitalia.com; $$: Unquestioned master of the Best Italian Chain category in our annual readers' poll, the many iterations of Andiamo's are part of an Italian chain, all right, but they have different styles and menus. In the Royal Oak kitchen, Stephen J. Kuclo Jr. has helped add a few specialties to the menu of old reliables.
Antica Pizzeria Fellini 415 S. Washington Ave.; 248-547-2751; $$: A massive wood-burning oven cooks pies to perfection. Each pizza is made with fresh ingredients imported from Italy.
Bastone 419 S. Main St.; 248-544-6250; bastone.net; $$: Belgian brewpub is unpretentious, quirky and interesting, with fare heavily influenced by Germany and France.
Beirut Palace 105 S. Main St.; 248-399-4600; $: Just across the street from the Main Art Theatre, Beirut makes a great start to a night at the movies. All food is very fresh, and they make a great Turkish coffee.
BlackFinn 530 S. Main St.; 248-582-9460; blackfinnroyaloak.com; $$: Referred to instead as "an American saloon," the sprawling, boisterous lounge has great standards, including steaks, but also hosts a lively singles scene. The 25-bottle wine list has some bargains.
Cacao Tree Café 204 W. Fourth St.; 248-336-9043; www.cacaotreecafe.com; $: Mostly vegan, organic fare. Great for those with allergies. Head chef Zach Lang says many customers work in the neighborhood and just want to get one healthy meal a day. The desserts are on point, especially with the mango cheesecake.
Cafe Muse 418 S. Washington Ave.; 248-544-4749; cafemuseroyaloak.com; $$: You won't find "omelets" on the menu, as the kitchen has chosen to serve scrambled eggs instead, and ingredients can include truffle oil, Boursin cheese and shredded basil.
Camelia's Mexican Grill 1304 E. 11 Mile Rd.; 248-544-8900; cameliasmexicangrill.com; $$: Mexican food made from fresh ingredients, with a wide gamut of heat levels. Not just tacos, fajitas and burritos, but steaks, sandwiches and even some vegetarian choices.
Cantina Diablo's 100 S. Main St.; 248-543-4300; $$: Expect Tex-Mex fare, tequila-laden drinks and ice-cold beer.
Chicken Shack 1320 E. 11 Mile Rd.; 248-541-5100; chickenshack.com; $: Since starting in Royal Oak in 1956, Chicken Shack has been selling "broasted" chicken, pressure cooking birds in their own juices. It's been wildly successful, with 18 locations listed at its website.
Comet Burgers 207 S. Main St.; 248-414-4567; $: Quirky decor includes pink vinyl, stainless steel chairs, Formica tabletops and album covers on the walls. The sliders and malts are worth the trip.
D'Amato's 222 S. Sherman Dr.; 248-584-7400; damatos.com; $$: Neighborhood Italian joint has eclectic and "from scratch" fare. Plenty of beef, chicken and seafood entrées, and 30 glasses and 60 bottles of wine to wash them down. Connected to the Goodnight Gracie martini bar.
Falaffel King 32748 Woodward Ave.; 248-554-9881; falaffelking.us; $: Inexpensive Middle Eastern standards served in a plain, tiny storefront that can accommodate 10 diners at the narrow counters along the walls and windows.
Five15 515 S. Washington Ave.; 248-515-2551; five15.net; $: Short menu of coffee drinks, books and magazines, and live entertainment, including "drag queen bingo" on Fridays and Saturdays.
Gemmayze 310 S. Main St.; 248-399-4900; gemmayzemichigan.com; $$: Standouts include the orange-glazed beef tenderloin kabobs at this Middle Eastern-themed joint. Try the lamb shank osso buco.
Green Lantern Lounge 4326 Rochester Rd.; 248-298-3005; greenlanternlounge.com; $: The price structure here and throughout the menu is quite reasonable, and, best of all, they use the pepperoni that curl up into little "grease cups."
Inn Season Café 500 E. Fourth St.; 248-547-7916; theinnseasoncafe.com; $$: Fine, organic ingredients have always been this vegetarian restaurant's hallmark, but the health food nature of the cooking has been eclipsed; now you are eating vegetarian haute cuisine.
Katana Nu-Asian Steakhouse 111 S. Main St.; 248-591-9900; katananuasiansteakhouse.com; $$$: Katana offers the fine art of teppanyaki, or grilling. Expect to pay extra for this dinner-and-a-show, or take the booths and tables for those who prefer the bistro and sushi menu.
Leo's Coney Island 110 S. Main St.; 248-336-8093; leosconeyisland.com; $: Chances are that if you're walking out of a bar in metro Detroit, there's a Leo's location within striking distance. They're all classics.
Lily's Seafood 410 S. Washington Ave.; 248-591-5459; lilysseafood.com; $$: Stunning interior, friendly service and a kitchen that believes homemade is best, down to the house-made root beer, cream soda and four varieties of house-made beer.
Lockhart's BBQ 202 E. Third St.; 248-584-4227; lockhartsbbq.com; $$: In Lockhart's stainless-steel open kitchen, they turn out reasonably priced, hefty portions, with appetizers averaging around $8, sandwiches with one side around $9 and barbecue plates with two sides around $13.
Maria's of Royal Oak 112 Catalpa Dr.; 248-439-6645; $$: Hand-tossed round pizza and more than a dozen pasta dishes, Maria's is a restaurant reborn – a concept derived 30 years ago by owner Buddy Orlando's parents that he has revived.
Moti Mahal 411 S. Washington Ave.; 248-298-3198; motimahalroyaloak.com; $$: Plenty of vegetarian and vegan dishes, most "mild" or "very mild" kormas. Entrées tend to the rich side (lots of ghee?), adding warmth to sag muttar paneer — peas and spinach with firm cubes of Indian farmer cheese, quite buttery tasting. Indian curries get a variety of treatments: biryani, korma, balti, rogan and tandoori, to name a few. Lunch buffet for $7.95 seven days a week.
Monterrey Cantina 312 S. Main St.; 248-545-1940; $$: Young, friendly staff; big portions; colorful setting; serving burritos, quesadillas, tacos and enchiladas and some fun drinks, such as the "Iguana" margarita.
Mt. Chalet 32955 Woodward Ave.; 248-549-2929; $$: It's both a full-service restaurant with pretensions of culinary respectability and a boisterous watering hole with sports featured round-the-clock on multiple screens.
National Coney Island 1812 N. Main St.; 248-398-6111; nationalconeyisland.com; $: Year after year, Metro Times readers name National the best coney chain, and with good reason. You simply can't expand to more than 20 locations without upholding standards of quality. See website for a spot near you, from Clawson to Waterford; many even offer beer and wine.
Noodles & Company 470 S. Main St.; 248-548-7700; noodles.com; $: Noodles & Company's fast food is made with fresh vegetables and organic tofu. The menu is internationally inspired, and includes specialties from China, Japan, Thailand, Indonesia, Russia and, of course, Italy.
Oak City Grille 212 W. Sixth St.; 248-556-0947; oakcitygrille.com; $$$: Menu spills over with filet mignon, peppercorn sirloin and honey-glazed salmon at reasonable prices. Live music most nights.
Pasquale's 31555 Woodward Ave.; 248-549-4002; pasqualesrestaurant.com; $$: Try "Brown's special" — it's loaded with cheese, pepperoni, bacon, ham, onions, green peppers, green and black olives, and mushrooms, $12.79 for a small, $16.39 for a medium and $20.79 for a large.
Peter's Restaurant 1307 E. 11 Mile Rd.; 248-543-2773; $: The old Delmar Family Restaurant received a new name and a facelift. Most of the omelets are less than $6, and they're all classics.
Pizza Paesano 415 S. Washington Ave.; 248-547-2751; pizzapaesanoroyaloak.weebly.com; $: Open late for Royal Oak hanger-outers, Pizza Paesano serves more than pies, including calzones, subs and deli sandwiches.
Pizzeria Biga 711 S. Main St.; 248-544-2442; pizzeriabiga.com; $$: Biga is a pizzeria plus — pizza is the only main course, but Del Signore's menu includes home-fashioned charcuterie and cheeses, six attractive salads and a handful of small-plates palate-teasers.
Pronto! 608 S. Washington Ave.; 248-544-7900; prontorestaurant.com; $: If you want to avoid the pricey, overcrowded Main Street restaurants, go to Pronto. Brightly colored walls, a lively feel, a creative and fun sandwich menu and sidewalk seating in the summertime.
Red Coat Tavern 31542 Woodward Ave.; 248-549-0300; $$: Red Coat offers its famous hearty half-pound hamburger with sides like chicken tenders and onion rings, alongside its signature salad featuring Port-poached pear and a Stilton-hazelnut terrine. The Red Coat has been around for over 40 years and it's the place where the upscale chefs of Royal Oak go after work to get a burger.
Ronin 326 W. Fourth St.; 248-546-0888; roninsushi.com; $$$: In a stylish setting, bandana-clad chefs vigorously chop and slice at the bar turning out first-rate sushi and sashimi, but entrées also include fish, fowl and beef. Features a well-stocked sake bar.
Tokyo Sushi & Grill 315 S. Center St.; 248-284-0165; $$: Offers more than 100 items just in the "rolls" category. For those who fear the raw, there are plenty of tempura items in the rolls, or the whole roll can be deep-fried. Hot appetizers are also done well.
Town Tavern 116 W. Fourth St.; 248-544-7300; towntavernroyaloak.com; $$: Elegant (mohair booths and bentwood chairs) 21st century bistro. Grazers can easily make a hearty meal of the "bar-plate" appetizers. Bustling, noisy, with a train passing through the heart of downtown Royal Oak a block away now and then.
Vinotecca 419 S. Main St.; 248-544-6256; vinotecca.com; $$: Patrons can learn from knowledgeable waiters, and they can relax as much as their party's designated-driver policy will allow. Eclectic wine list is well-balanced among vineyards around the globe. The restaurant opens at 4 p.m. every day.
Vinsetta Grill 28028 Woodward Ave.; 248-543-2626; vinsettagrill.com; $$: Build your own burger of beef, turkey or veggie with a dazzling array of choices. The perfect accompaniment would be the grill's signature French fried sweet potatoes, cooked without trans fats.
What Crêpe? 317 S. Washington Ave.; 248-629-9391; whatcrepe.com; $: Another crêpe spot? We can dig it. The little French food pocket is a hit because it's all fresh, it cooks in a flash, and it doesn't break the bank. And What Crêpe? has 50 to choose from.
Zumba Mexican Grille 304 N. Main St.; 248-542-1400; zumbagrille.com; $: Modeled after taco stands popular in the Southwest. The entrées are familiar: burritos, tacos, quesadillas and tacons. But you get your choices of meats and toppings as it's built, then eat in or take out. New location is next to the Main Art Theatre for quick grubbing before or after a film.
Special thanks to editorial intern Sydnee Thompson for her assistance compiling this article.
See any inaccuracies? Let us know! Send an email to [email protected] or call 313-202-8043.
$=$5-$10; $$=$10-$25; $$$=$25-$50; $$$$=$50+