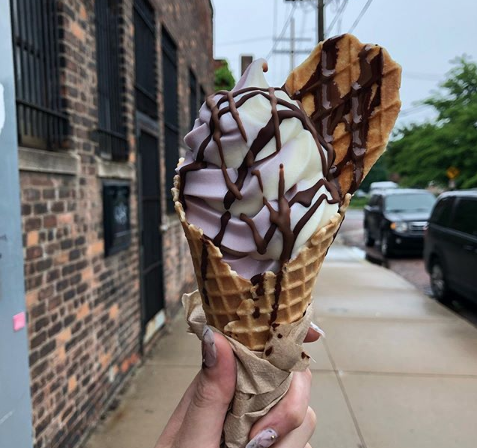 Craft ice cream-maker Cold Truth returned to the Eastern Market over the weekend and announced that it's planning a second location that will offer vegan and dairy soft serve.
Owner Tim Mahoney told
Eater
that his company is about to sign a lease for a Midtown shop, and more details are to come. The new location could be open as soon as July.
In the meantime, Cold Truth is up and rolling at its Eastern Market spot near Gather and Trino with organic dairy (try finding that elsewhere in the city), vegan, and gluten-free options that are available between 4 p.m. and 10 p.m. Wednesday through Sunday.
So many restaurants, so little time. Find out the latest Detroit dining news with our weekly food newsletter delivered every Friday morning.