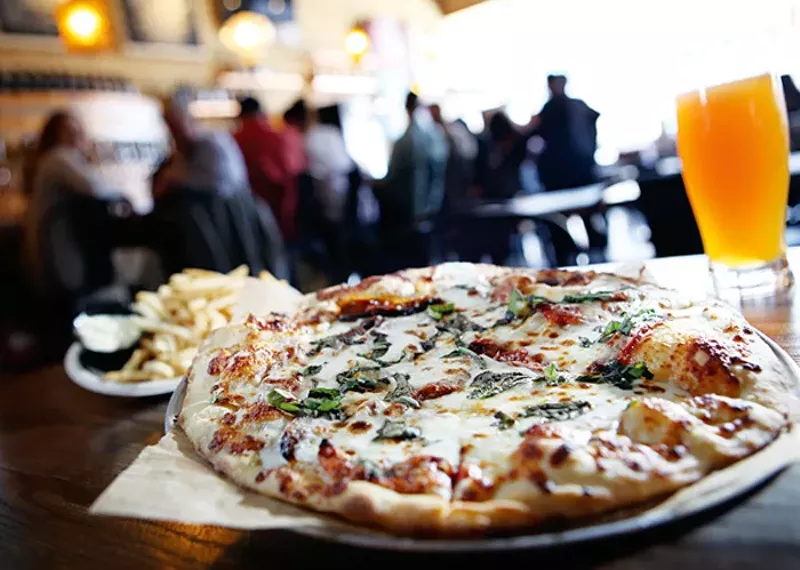 A new Jolly Pumpkin is planned as part of the redevelopment of Wagner Place in West Dearborn.
The
Detroit News
reports that the Dexter-based brewery will join a new breakfast and lunch spot called The Great Commoner, City Barbeque, Eleanor's Café, Modern Greek and Salad Bar, Paradise Biryani Pointe Indian Cuisine and Yogurtown.
Ford spent $60 million to renovate the Wagner Hotel, which was previously vacant for 10 years. It's moving about 600 employees into the space.
Jolly Pumpkin opened two new locations last year and is planning another to be part of a redevelopment of the Detroit Metropolitan Airport's North Terminal.
So many restaurants, so little time. Find out the latest Detroit dining news with our weekly food newsletter delivered every Friday morning.