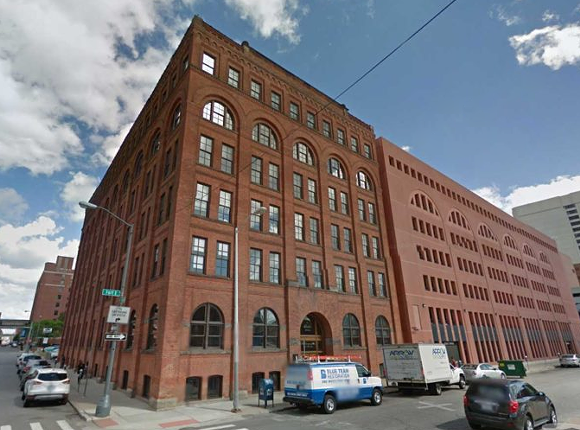 Nerds rejoice! A bar arcade is in the works for the Globe Tobacco Building at 407 E. Fort St. near Greektown.
What's planned sounds like something different than what one will find anywhere else in town. Eater
reports
that the establishment, called Ready Player One, will hold around 40 machines, with 10 pinball tables and 30 arcade games, and have a "nostalgic" feel.
Food and an affordable "blue collar" craft cocktail menu are in the works, and customers will receive free tokens as along as they are buying grub and booze.
The owners, Wael Gharbie and Mohamed Badaoui,
tell Daily Detroit
that they're high school pals who previously worked as a firefighter and pizzeria owner, respectively.
"Video games are a passion ours and it just fit us so well," Wael tells Daily Detroit. "Also, Detroit still did not have a fulltime bar/arcade which lead us even further to jump on the idea. Every major city around the country has at least one and why not Detroit, and why not us?"
Terry's Terrace operates metro Detroit's only brick and mortar bar arcade in Harrison Township, though Offworld, a monthly pop up, has been attracting gamers for several years and taken up residence at the Checker Bar.