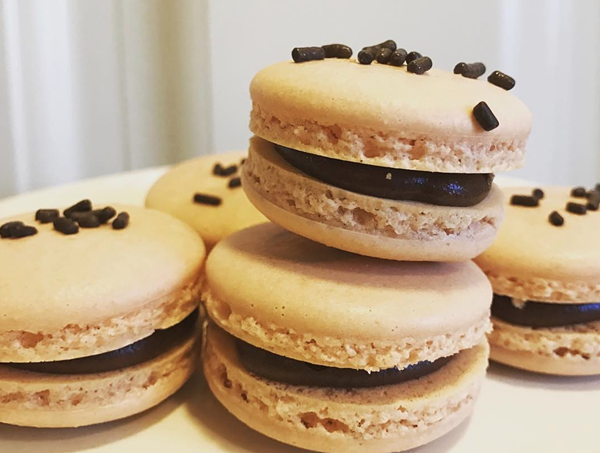 A new burger restaurant is nearing completion and a French macaron shop will fill space vacated by Bon Bon Bon in Hamtramck.
Few details are available for the burger shop, though the space is quickly coming together next door to Bonoful Sweets near Conant and Commor streets. Workers confirmed that the restaurant will serve burgers, and permits posted at the store list the business as 'California-style Burgers', though it's unclear if that's the restaurant's name.
The shop's owner declined to comment when reached by
MT
, though he said he would share details when he's ready to open.
Le Detroit Macaron, a company owned by attorney Patty Corkery, will open in the late summer or early fall in the former Bon Bon Bon space at 2756 Evaline St.,
Eater
reports.
Its macarons hold a variety of creams with different flavors like pumpkin spice, Oreo, rose cardamom, chocolate malt, and Mexican chocolate, among many others. Cookies come singles or in boxes of two to six; coffee will be served; and Le Detroit's website says cinnamon rolls may also be on the menu.
Bon Bon Bon recently moved to a larger new home just down the street from its former Evaline storefront.
✖