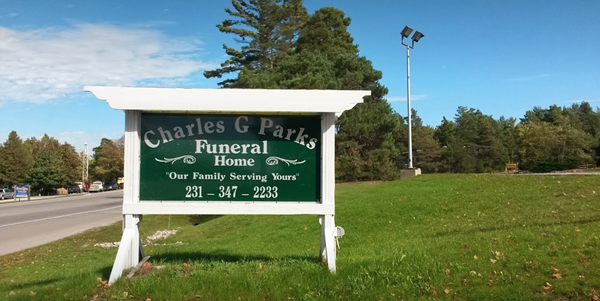 A Petoskey funeral home has been shut down after investigators reportedly found a rusty machete on the counter inside an embalming room, along with a possible worm infestation, unrefrigerated bodies, overflowing garbage, and bloody wooden coffins in what sounds like a real life house of horrors.
The Michigan Department of Licensing and Regulatory Affairs (LARA) has summarily suspended Charles G. Parks Funeral Home's mortuary science establishment license. Owner Charles Guy Parks Jr. also had his individual mortuary science license suspended.
According to a press release from LARA, investigators also found human cremains stored alongside those of an owner's dog and pet pig, plus additional unidentified cremains.
The funeral home is also accused of incompetence in preforming mortuary science, plus gross negligence in practicing the occupation. LARA alleges the funeral home's license was fraudulently or deceitfully obtained. Additionally, they're accused of failing to escrow nearly $5,000 for prepaid funeral goods or services related to two prepaid funeral contracts, among other issues.
The home will be allowed to conduct funerals that were already in process as of Tuesday, March 6. The license suspension goes into effect March 9, after which time the funeral home has 60 days to re-assign or cancel any other prepaid contracts.
Members of the public who have questions regarding business they've done with the funeral home can call LARA's Corporations, Securities & Commercial Licensing bureau at 517-241-7000 or go to
[email protected]