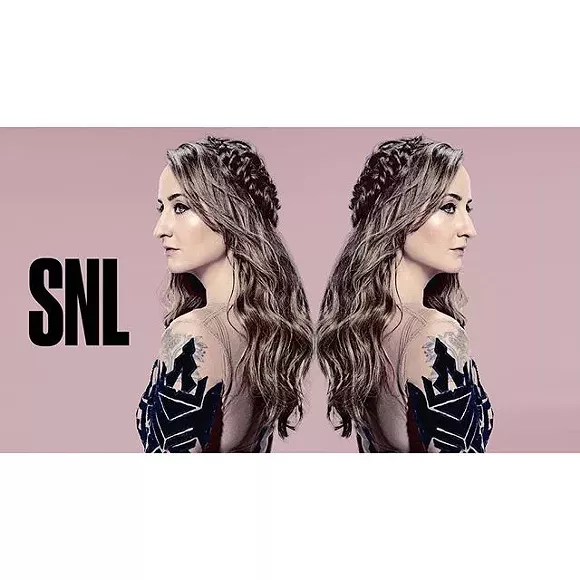 Margo Price turned 30 Rock into a boot stompin', whiskey drinkin' grand ole time Saturday night. The Third Man Records artist made her
Saturday Night Live
debut this past weekend during a Russell Crowe-hosted episode.
Like we mentioned
before
, Price hails from the midwest, but found her country roots in Nashville when she moved there to pursue music. After being dropped by a previous label, she caught the eye of Jack White and was signed to his Third Man Records label where they released her debut LP
Midwest Daughter's Farmer
.
Price's first performance was the honky tonk "Hurtin' (On the Bottle)." Price and her band sounded like they came from a time-warp of the days of Tammy Wynette and Merle Haggard.
Her second showcase was the booze-drenched love song "Since You Put Me Down." Price's vocals really showcase in this one, as well as her songwriting skills.
She is major breath of fresh air in country music when so much of mainstream country is about bonfires and trucks these days. Is it weird to consider Margo Price alternative country like Chris Stapleton and Jason Isbell when they make music like the people who invented Country music? Welcome to 2016, everyone.
Watch Margo Price sing her heart out below!