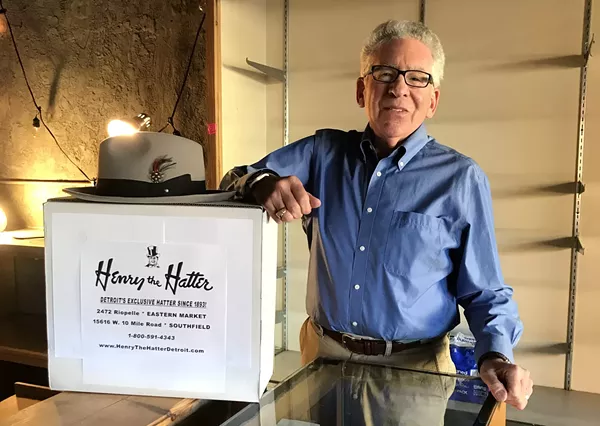 When Henry the Hatter
closed its longstanding shop on Broadway Street
in Downtown Detroit, owner Paul Wasserman wasn't sure if and when he'd be able to open another location within city limits.
But, the hat shop owner says he was overwhelmed with offers to relocate his 111-year-old business — proposals from the Fisher Building, the David Whitney Building, the Metropolitan Building, spaces in Corktown, and the Avenue of Fashion flooded in — and
he's settled on a space in Eastern Market
.
"There was an unbelievable outpouring," he said. "We got a gazillion offers."
Wasserman, whose father owned the hat shop before him, seemed thrilled at a press event this morning when he told reporters he wanted to be in Eastern Market for a number of reasons.
Chief among them is the proximity to free parking. At Henry the Hatter's previous spot, patrons needed to park in a nearby garage, or they could feed a meter and risk an expensive parking ticket.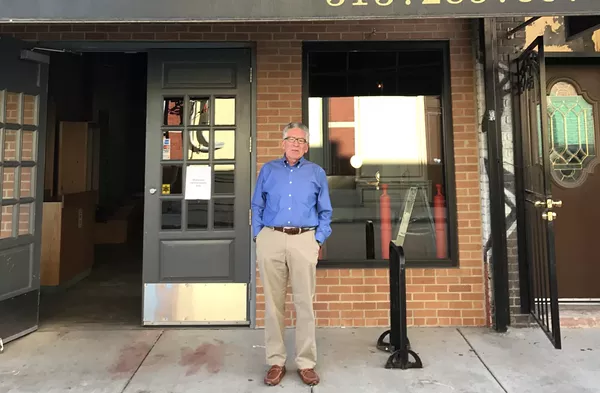 But Eastern Market,
a district that's known as a retail oasis within the city
, has ample free parking, plus an established reputation. "It's a natural fit," Wasserman said. "We don't have to wait five years for the area to build up. It's the right place for us to be."
The space, originally a slaughter house, affords the operation a little less space than their previous location, but Wasserman is working with an architect and contractor to build the space out for their needs.
Because much work is still to be done — they just moved their shelving units in yesterday — he says he has a very ambitious hope to be open by Thanksgiving. As of now, he's not sure what the shop's hours will be, but they'll be similar to the hours of other Market businesss.
"It behooves us to fit in. I don't think we will be open nights or weekends," he says.
The shop will also bear the iconic neon sign that served the Broadways shop. It's currently being repaired and restored at Metro Detroit Sign where technicians are scraping off original paint in order to get an exact match.
Wasserman says he also expects to need additional employees. The Broadway shop had three workers on weekdays and four on weekends, but he expects the new spot to be busier.