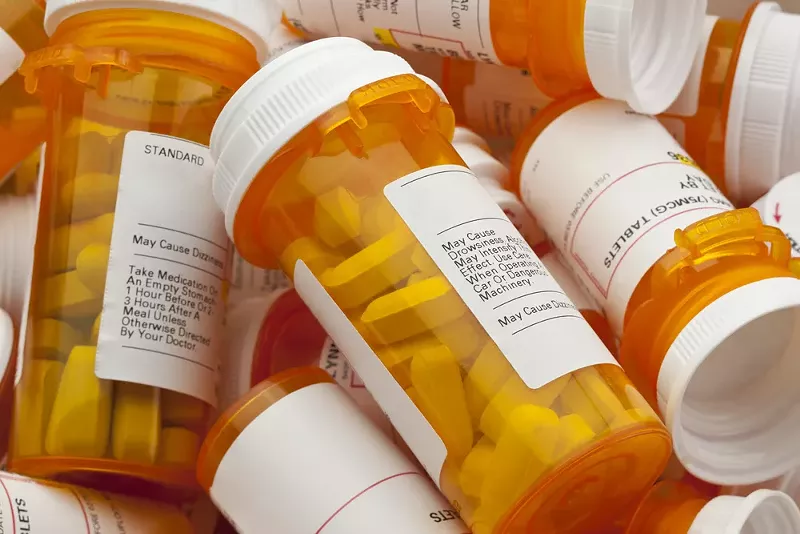 Yet another Detroit pharmacy and its lead pharmacist have been summarily suspended after the Michigan Department of Licensing and Regulatory Affairs (LARA) found they were illegally dispensing controlled substances including opioid pain reliever oxymorphone and oxycodone.
According to a press release from LARA, Super Mart Pharmacy, located at 12230 E. Eight Mile Rd., had its controlled substance license summarily suspended and lead pharmacist Muhammad Mehmood Ashraf has also had his pharmacist license suspended.
Both the pharmacy and Ashraf are accused of dispensing controlled substances without good faith, meaning despite warning signs that prescriptions might be faked, they dispensed the drugs anyway.
LARA tends to be tipped off to these situations when the rate of cash payments exceeds the state average. Around 10 percent of Michigan prescriptions are paid for in cash. Almost 30 percent of Super Mart's customers were paying for controlled substances in cash.
Upon investigation, LARA found Super Mart was the top-ranked dispenser of oxymorphone and oxycodone in the state in 2016 and 2017, meaning they doled out more of those drugs than any other pharmacy in Michigan.
The suspension comes amid increased scrutiny of Michigan pharmacies as opioid-related deaths continue to spike both locally and across the country.
Gov. Rick Snyder rolled out the Michigan Prescription Drug and Opioid Abuse Task Force in order to stem the tide of the ongoing opioid epidemic. Out of that was born LARA's Drug Monitoring Section, "which focuses on identifying, investigating, and pursuing appropriate disciplinary actions against individuals who overprescribe or divert controlled substances, and individuals and facilities who over dispense controlled substances."